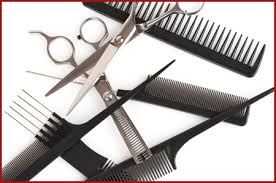 A Bitter Fight Begins Over an Obama Education Legacy
Cosmetology schools argue they need a break from new federal rules. State attorneys general worry the Trump administration will side with for-profit colleges.
In the early weeks of the Trump administration, beauty schools made an attempt to undo Obama's career-college crackdown. Law enforcement just fired back.
After a multi-year crackdown on for-profit colleges by the Obama administration, the Department of Education under President Donald Trump is expected to be comparatively friendly to the industry. But after a cosmetology trade organization challenged a rule that punished certain career colleges, more than a dozen state attorneys general vowed to keep for-profit colleges accountable, signaling that a fight over how closely such schools are regulated may be ahead.
Earlier this month, the American Association of Cosmetology Schools sued newly-confirmed Education Secretary Betsy DeVos over the so-called gainful employment rule, which mandates that a typical career program's graduate's annual loan payments not exceed one-fifth of discretionary income or eight percent of total earnings. The group argued that the rule shouldn't apply to beauty schools, because graduates tend to underreport what they earn. The suit was seen by many as the first challenge to a rule that the administration might end up doing away with altogether.
The skirmish escalated last week, after a group of 18 Democratic state attorneys general 1 And the attorney general of the District of Columbia. urged DeVos and congressional leaders to uphold the rule. They argued that the rule protects federal taxpayers and prospective students from predatory colleges, citing daily complaints from "hopeless" former for-profit college students with unaffordable debt and their own investigations into alleged school misconduct. "We are deeply concerned that rollbacks of these protections would again signal 'open season' on students for the worst actors among for-profit post-secondary schools," the state prosecutors said.
The Trump administration has not yet answered the beauty school group's complaint, and Education Department spokesmen Matt Frendewey and Jim Bradshaw didn't respond to messages seeking comment. But during DeVos's confirmation hearing, when Senator Elizabeth Warren (D-Mass.) asked DeVos whether she'd enforce the gainful employment provision, DeVos said simply that she'd "review" the rule to determine if "it is actually achieving what the intentions are."
The Obama administration had hoped that the so-called gainful employment rule—which for-profit colleges have tried to overturn in court multiple times—would force schools to cut their prices and reduce the number of programs they offer that don't help graduates in the workforce. For-profit colleges enroll relatively few students when compared to nonprofit and public schools, yet they produce an outsized share of student debt and defaults (PDF).
The rule requires career programs whose graduates earn too little in relation to their student debt to warn prospective students of that fact. After a few years of failing to meet the threshold, the programs become ineligible for federal aid. About 40 percent of the AACS's more than 500 member schools have at least one program that either failed the gainful employment test or is in danger of failing it in the next few years, said Anthony Civitano, a vice president of the group, in a court filing. Schools worry that the warning alone could scare off enough students that the resulting drop in revenue could force them to shut down.
The government relies on Social Security Administration data to determine whether schools meet gainful employment thresholds, and the AACS says those data probably don't capture cash tips, making the income figures of barbers and beauticians artificially low and unfairly penalizing beauty schools.
"Basically, our graduates are tax cheats, so give us credit for the income they don't report," is how Barmak Nassirian, a policy expert at the American Association of State Colleges & Universities, summed up the lawsuit.
Beauty schools aren't opposed to being held accountable for their students' outcomes, said Edward Cramp, a partner with the law firm Duane Morris LLP, which serves as outside general counsel for the beauty school group. "The problem is we're just using garbage data," he said. 2 The Education Department last month revised some of its student loan data after discovering they were plagued by errors. Federal auditors have questioned the reliability of other department loan figures. Cramp said the cosmetology group's members have told him that internal surveys of former students show annual earnings that often are twice the level reported by the Education Department. Such surveys can be used to appeal official figures reported by the feds, and more schools would commission surveys of their former students, Cramp said, if only they could afford them.
The cosmetology group has asked a federal judge to immediately halt a looming federal requirement that beauty schools warn current and prospective students that some of their programs failed to meet the Education Department's gainful employment standards.
But there's a flaw in the group's argument, said Ben Miller, senior director for postsecondary education at the Washington-based advocacy group Center for American Progress. The problem for beauty schools isn't that their graduates are earning too little; it's that some of the schools are producing graduates who are taking on too much debt.
Graduates of cosmetology programs that failed the gainful employment rule's standards reported annual earnings of just 8 percent less than those from schools that passed, but their loan payments were nearly triple, according to Miller's analysis of federal data. 3 His analysis examined all cosmetology programs, even some that recently closed.
"We cannot overemphasize the harm to students and taxpayers that a rollback of federal protections would cause," the state attorneys general said.