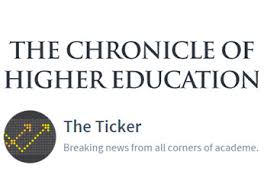 Foundation to Buy Education Management Corp., Convert Campuses Into Nonprofit
The Chronicle of Higher Education
Foundation to Buy Education Management Corp., Convert Campuses Into Nonprofits
The Dream Center Foundation, a charitable organization, will acquire the Education Management Corporation and convert its remaining campuses from for-profit status to nonprofit, according to a news release from the foundation.
The Obama administration's heightened regulation of for-profit colleges was not kind to the once-sprawling for-profit educator known as EDMC. In 2015 the corporation reached a $95.5-million settlement with the federal government over claims that it had pressured and misled prospective students. The corporation has closed many of its campuses in recent years.
According to the foundation's news release, EDMC's Art Institutes, Argosy University, and South University will become nonprofit entities. That process will be led by the new chief executive of Dream Center Education Holdings, Brent Richardson. Mr. Richardson attempted to turn Grand Canyon University into a nonprofit, according to the foundation.
"While the Dream Center will continue to operate these institutions as they have operated," said the foundation's managing director, Randall Barton, in the news release, "we will bring to them an expanded vision; they will be community-focused, not-for-profit institutions coupling their quality programs with a humanitarian culture that values social responsibility."
Correction (3/6/2017, 12:38 p.m.): This post originally stated incorrectly that Mr. Richardson had converted Grand Canyon University into a nonprofit institution. In fact, he tried to do so unsuccessfully. The post has been updated to reflect this correction.