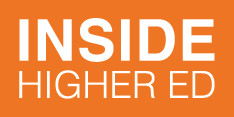 2 Colleges Flounder Under Chinese Owners
Josh Moody
October 18, 2022
Ambow Education purchased Bay State College in 2017 and the NewSchool of Architecture & Design in 2020. Now critics say both institutions are in shambles.
Two colleges, one for-profit Chinese education company and too many problems to count.
Bay State College in Massachusetts has seen three presidents in three years amid financial struggles that have led to the institution providing limited classes for students and receiving warnings from its accreditor. On the other side of the country, the NewSchool of Architecture & Design in California has seen an exodus of board members and five presidents in two years. In addition, former employees—as well as documents obtained by Inside Higher Ed—suggest that both colleges have struggled to pay vendors and employees on time.