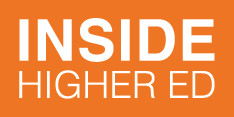 Age Matters
Sara Weissman
January 18, 2023
Community colleges gained dual-enrollment students but lost recent high school grads and adult learners at high rates, according to a recent analysis of federal enrollment data.
Recently released federal higher education data show community college enrollment trends during the first two years of the pandemic differed based on the age of the students, according to a new analysis by the Community College Research Center at Columbia University's Teachers College. The analysis found that community college enrollments fell steeply over all, but the greatest declines were among recent high school graduates. Older adults experienced declines as well, continuing a trend of the last decade.
Some community colleges notably bucked the trends, however, and experienced steady or increasing enrollment. Further, the number of high school students taking dual-enrollment courses continued to grow in most states.