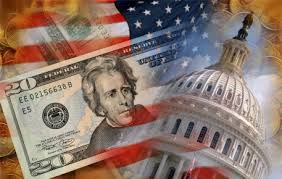 America Has to Close the Workforce Skills Gap
April 12, 2017 8:59 AM EDT
At the March Federal Open Market Committee meeting, I voted in favor of raising the federal funds rate. The U.S. economy is getting stronger and making good progress toward achieving the Federal Reserve's full-employment and price-stability goals. Despite this progress, challenges remain that require broader steps beyond monetary policy.
Gross domestic product growth is driven by increases in the size of the labor force and gains in labor productivity. Higher levels of growth can lead to enhanced prosperity and also help the country better meet its substantial and growing future obligations for retirement and medical benefits.
Unfortunately, one headwind for economic growth is the declining rate of labor force participation in the U.S. At the Federal Reserve Bank of Dallas, we believe that the majority of this decline is due to aging-population demographics, and that this trend will intensify in the years ahead. In addition, middle-class jobs are increasingly requiring higher skill levels.
In order to counteract these trends, the U.S. must work to find ways to expand the workforce and improve productivity. One important vehicle for doing this involves policy makers, businesses and educational institutions working together to create skills-training programs that equip workers to either join the workforce or improve their skills so they can take higher-paying jobs. Although creation of these partnerships is happening more often, I believe our country must make a quantum leap forward if we are to boost U.S. growth.
The skills gap in the U.S. is substantial. The National Federation of Independent Business found that as of first-quarter 2017, 45 percent of small businesses reported that they were unable to find qualified applicants to fill job openings. Dallas Fed surveys of businesses also indicate a significant skills gap. Chief executive officers report shortages of workers for middle-class-wage jobs such as nurses, construction workers, truck drivers, oilfield workers, automotive technicians, industrial technicians, heavy equipment operators, computer network support specialists, web developers and insurance specialists. If these types of jobs go unfilled, businesses will expand more slowly and U.S. growth will be impeded.
Closing the skills gap will likely involve greater emphasis on training current and prospective workers who haven't attended college. Although the labor force participation rate for prime-age workers is about 88 percent for college graduates and 81 percent for those who have attended some college, it is only 76 percent for those with a high school diploma and only 66 percent for those who have less than a high school diploma. In short, where there is substantial labor slack in the economy, it is highly correlated with segments of the population with lower levels of educational attainment. While there are a variety of reasons for this correlation, individuals in these segments would benefit from additional skills training in order to be more productive members of the workforce.
A nationwide focus on this challenge would be constructive, but ultimately skills-training partnerships must be created locally. Business leaders can take the initiative to work with local high schools, colleges and community-based organizations to develop curricula that would produce candidates with the skills needed to fill job openings. A key role for local government and community leaders is to raise awareness about the skills gap and encourage local organizations to join together to identify skills needs and create training programs to fill those needs.
One example of this type of collaboration is the new Texas City Independent School District Industrial Trade Center. Texas City, located southeast of Houston, depends on industrial and petroleum businesses, both of which require skilled workers. The Industrial Trade Center is a partnership between the Texas City school district and local business leaders. It offers technical-skills training for maritime, construction trades, welding, pipefitting, instrumentation, electronics as well as machinist trades. It also trains students in soft skills, such as effective workplace communication, that will help them become more productive members of the workforce. Graduates will help close the local skills gap, earn middle-class wages and have the opportunity to improve their future earnings by regularly upgrading their certifications at the facility.
Another example is the collaboration between Year Up, a national nonprofit workforce-development organization, and El Centro College, a community college in Dallas. These two organizations have joined with leading businesses in the Dallas–Fort Worth community to offer an intensive one-year program for college students ages 18-24, combining coaching, hands-on skills development and skills-based job internships at a variety of superb companies in the Dallas–Fort Worth area. As students work toward a degree at El Centro College, Year Up provides them with professional development and work experience, which is intended to prepare students to begin meaningful careers.
These programs recognize that as technology increasingly disrupts various types of jobs — and challenges whole industries — the need for workers to be trained and retrained during their careers is likely to substantially increase in the years ahead. Skills-training programs and ecosystems that help workers launch their careers, or adapt to industry changes, are essential to creating growth in middle-class jobs. In the future, programs like these are likely to be hallmarks of successful communities.
In addition to proactively partnering to develop talent pipelines, business leaders can make a positive impact by hiring interns, providing job-shadowing opportunities, developing apprenticeship programs and offering incentives for their employees to further their education by signing up for specialized training.
The U.S. must work to find innovative ways to expand its workforce and improve productivity. Public-private partnerships that train current and prospective workers are critical to improving the prosperity of American businesses, towns, cities and our nation.