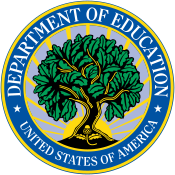 As borrower defense gets another rewrite, for-profits wrestle with uncertainty
by Ben Unglesbee
After failing once to undo Obama-era rules aimed at for-profits, the Ed Department has signaled it will try again. But a confusing regulatory landscape remains.
Easy as undoing regulations might seem to government outsiders, they typically must go through the same process as writing new ones. And that process almost always takes time, planning and staffing on the part of federal agencies.
Those limits may help explain why for-profit colleges are still operating under borrower defense rules they mostly loathe at a time of broad philosophical alignment with the U.S. Department of Education.
Under Secretary Betsy DeVos, the agency has moved to delay and eventually undo the Obama-era rules finalized in 2016 that laid out the roadmap for students trying to discharge some federal loans taken on at schools that misled or defrauded them, as well as set new restrictions on the sector. The rules gave teeth to existing legislation offering recourse for students in light of the collapse of the… (continue reading)