Asher College – Community Service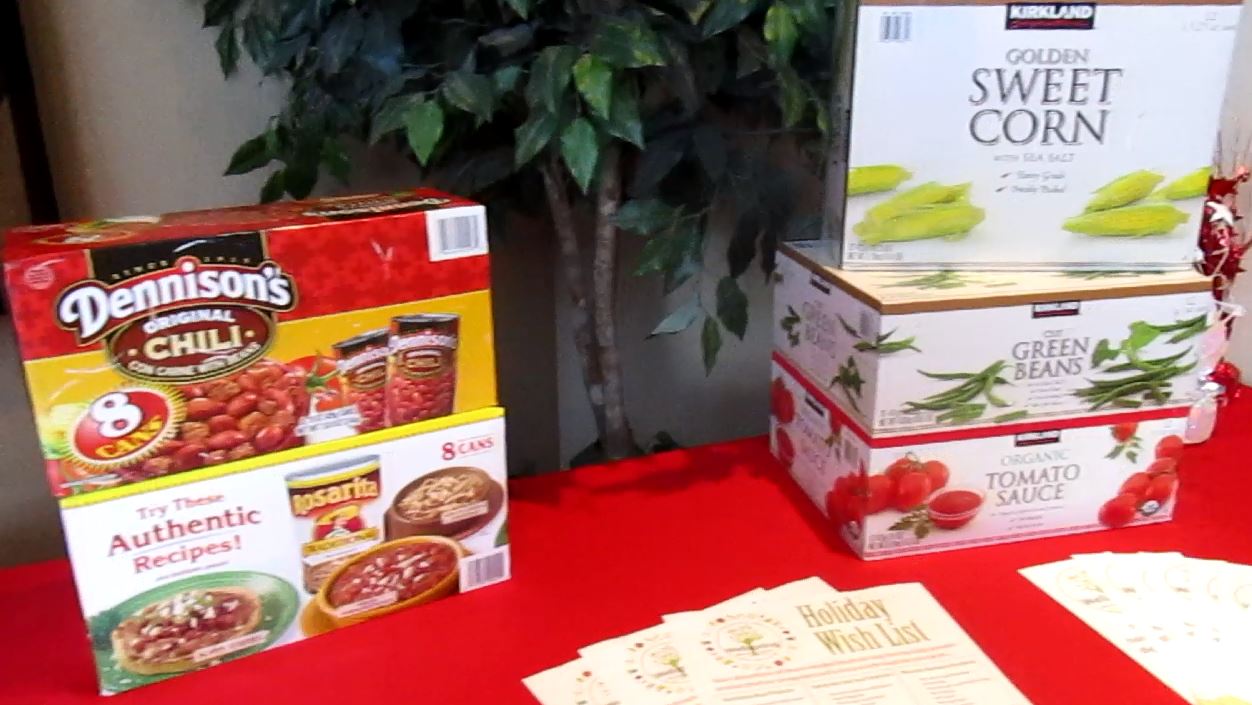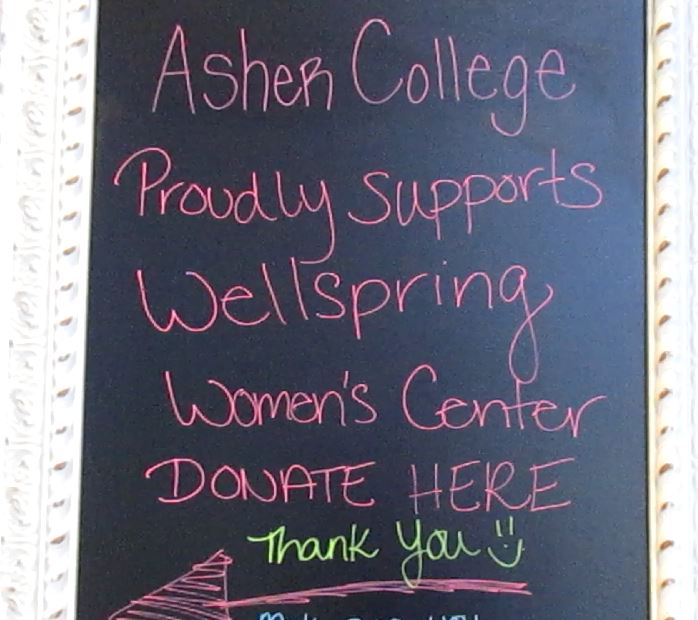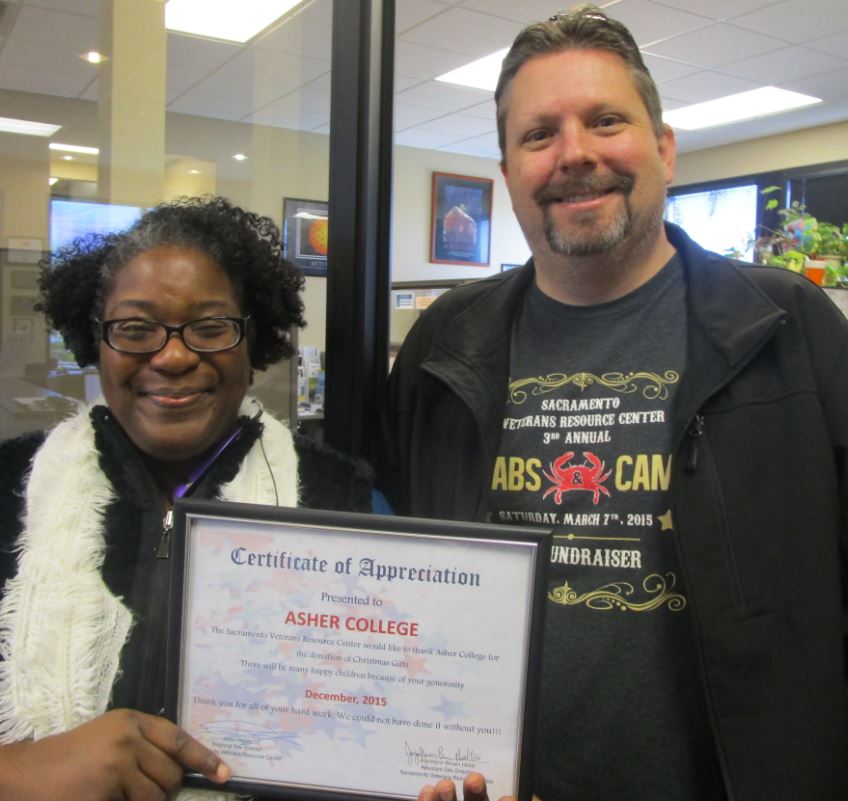 School Name: Asher College
Street Address: 1215 Howe Ave.
City: Sacramento
State: California
Zip: 95825
Contact Person: Linda Freeman
Phone: 916-649-9600
E-mail: lfreeman@asher.edu
Asher College has been connected to the greater Sacramento area community for the last 17 years. The following are projects and services are part of the ongoing activities at Asher College.
PC Clinic: Every week for the past 4 years, Asher College had opened our school to the public for FREE PC Repairs. This includes installations, maintenance, troubleshooting, assessment and recommendations. This project is fully facilitated by Asher College students with certified instructors overseeing each phase. This gives our students the real world hands on experience they need to be success in the field. It also strengthens their resume and portfolio, giving them the confidence to speak knowledgeably in an interview. Additionally, if a computer needs parts our PC Repair Students will do the research to find cost effective and convenient options. The owner of the PC can purchase these parts and our technicians will do all installations at no charge. This has had an incredibly positive impact on our community. Many of the clients we serve do not have the resources to spend $100-$300 to get their computer up and running. This service enables families in our neighborhood to stay connected. Kids can do their homework, parents can look for employment and family members can follow up on much needed benefits and social services. We have seen an ongoing impact in the community as demonstrated by the fact that we rarely have to advertise. Our appointments are at capacity and beyond through word of mouth and referrals from those who appreciated what we were able to do for them. (See attached photos)
Wellspring Women's Center Donation Drive: The Wellspring Women's Center provides a variety of services to women and children in the greater Sacramento area. These services include hot meals, clothing, crisis management, parenting classes and many other supportive services. Last year Asher College began a partnership with the Wellspring Center. We have committed to holding a donation drive twice a year to gather the essentials of food, clothing and personal items needed to help keep the shelves stocked and enable every person who walks through their door to be served. Our first drive was November 2015 and as you can see from the attached picture it was a big success. This Center is just a few miles from our campus; and serves not only the community but sometimes our own students. Our staff and our students pulled together to help our neighbors in need. This kind of project empowers people. I know for a fact there were students on extremely limited budgets who brought in one or two cans, because that's all they had to give. But when you are placed in a position of being able to give, as opposed to receive it expands you as a person and strengthens your self-esteem. Our next donation drive will be in the month May. (See attached photos)
Breast Cancer Awareness Day: Breast Cancer strikes so many and Asher College is no exception. Our own financial aid advisor is a breast cancer survivor. She was diagnosed not too long after she was hired and we had the privilege of walking side by side with her through her battle. Today she is 4 years cancer free. We have other staff and students whose families have been affected by cancer. In October during Breast Cancer Awareness month, we acknowledged the bravery and the struggle. We proudly wore our pink and we encouraged students to do the same. More importantly, we provided information on free screenings, free clinics and brochures on the importance of early detection. This has created an environment where students can open up to us for support and direction. One particular student Lea Gleason (she gave me permission to use her name) was diagnosed while she was in the middle of her program here at Asher. Because of the environment that had been created, she felt comfortable to come to us and share her news. We were able to help her and support her through her battle and I am happy to say she completed her program and graduated with honors. Asher College will be participating again in Breast Cancer Awareness month in October 2016. (See Attached photos)
Sacramento Veteran's Resource Center Toy Drive: The Sacramento Veteran's Resource Center provides housing and supportive services for homeless and displaced veterans. Asher College has had a relationship with the center for the last 7 years. During that time we have provided a number of services including setting up a computer lab for education and job search. The majority of these computers were donated and refurbished by Asher College students and staff. In years passed, Asher College has also provided these veteran's with entry level training in basic office skills and computer repair. Many of these men and women are working to reconnect with their families and their children. In an effort to help them reconnect and celebrate the holidays with their kids, Asher College held a toy drive for these veterans. Again, as you can see by the pictures, staff and students as well stepped up to help these veteran's. (See attached photos)
Our very own Lisa Wrightsman selected as The Business Journal's 40 under 40: Each year the Sacramento Business Journal selects 40 exceptional individuals under 40 years of age who are making a significant impact on our community. Our very own Student Services Administrator Lisa Wrightsman was chosen for that honor in 2015. Six years ago Lisa began Street Soccer USA here in Sacramento. The purpose of this non-profit organization is to impact those who are trying to make a transition in their lives. The Sacramento Lady Salamanders street soccer team is the platform used to improve health, educational and employment opportunities for disadvantaged women through sports. Often times one of the primary goals for these women is to achieve a level of stability that enables them to be reunited with their children. This process often starts with recovery from drug and alcohol addiction and can progress to education and stable employment. Over the years Asher College has had to opportunity to educate and facilitate employment for several of these women, including Lisa Wrightsman.
Mutual Housing Project: For the last 3 years Asher College has been partnering with Mutual Housing to provide and maintain working business centers on their properties. The mission of the Mutual Housing Organization is to provide clean, safe, affordable housing for low income families with an emphasis on education and employment. When we began this partnership, the business centers were in disrepair and needed attention. We created teams of PC Repair students to go to the sites and refurbish and update all their computer equipment. One of our advanced students acts as a project manager on each site. This gives our students an ongoing opportunity to hone their skills in the real world. It also gives the advanced students an opportunity to develop their project management skills. At this time the Asher College teams are maintaining 10 locations in the greater Sacramento area. This is a free service that has enabled these students to experience a variety of scenarios that will strengthen them in the field. These business centers are the primary computer and internet access for the residents. Much like the PC Clinic, this enables the kids to do their homework, and the adults to hone their computer skill subsequently giving them to tools they need to look for employment.
Asher College Campus used as a Community Resources Center:
In an effort to reach out and support our city Asher College opens its doors to the community and local organizations.
Polling Place: Asher College has been selected as a polling place for the upcoming elections to be held on June 7 and November 8.
PTCB Testing Workshops: Asher College facilitates testing workshops for anyone in the community who is studying for their PTCE. (Pharmacy Technician Certification Exam)
AAPC Testing Site: Asher College facilitates the testing for anyone in Sacramento who is sitting for the AAPC National Certification.
Microsoft Office Testing Site: Asher College provides a Microsoft Office Testing site that is open to the public.
Fly with Confidence Workshops: On the weekends of June 4 and 11 Asher College is hosting a Fear of Flying workshop open to the public. This workshop will be conducted by Dr. Theresa Bazacos, PHD.