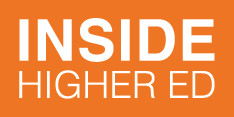 Audit: Office of Federal Student Aid Bungled Loan Overhaul
Katherine Knott
January 18, 2023
The Office of Federal Student Aid didn't follow best practices in budgeting, planning and managing the modernization of its student loan system, the Education Department's Office of Inspector General found in an audit published Tuesday.
FSA staff didn't complete budget requests for many components of the modernization until after the bid solicitations were issued. Staff also didn't follow other required procedures that would've allowed "appropriate officials to agree on the project's objectives, requirements, and funding," the report says.
The Next Gen initiative would centralize the student loan servicing system as part of a broader overhaul of FSA's operations. The project has been in the works for years and faced several delays. The audit reviewed the agency's planning for and managing of the transition from October 2016 to July 31, 2021.