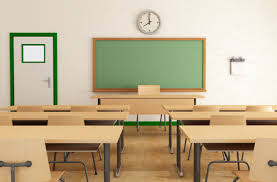 California Community Colleges will Continue Offering Bachelor's Degrees
Dive Brief:
California Gov. Jerry Brown has signed legislation that will extend through July 2026 an initiative allowing the state's 15 community colleges to offer bachelor's degrees that meet the needs of employers in their region, a San Diego television station reported.
The law requires that the two-year colleges only offer degree programs that are not available at the state's public universities, a conflict critics raised concerns about, according to Fox 5 San Diego. The first students to graduate from the four-year-degree programs at the community colleges finished their degrees last spring in majors such as health information management, industrial automation, dental hygiene and interaction design.
Participating students pay about $10,500 in tuition and fees for a four-year degree, a fraction of the cost of a degree at public or private college.
Dive Insight:
Some in California feared offering four-year degrees would move community colleges away from their core mission of providing reasonably priced two-year degrees that give graduates practical skills the workforce needs.
That concern was expressed in a report for the California State Legislature by the state Legislative Analyst's Office, which also said the programs' development was sometimes rushed without a clear demonstration of need, and that the move was causing some community colleges to end associate degree programs. The report cautioned against expanding bachelor's degree pilot programs until the effort is formally evaluated in 2022.
While the report mentioned concern about how the initiative might affect nearby four-year colleges, the American Educational Research Association claims they experience no negative impact when community colleges offer bachelor's degrees. Experts recommend that two- and four-year institutions coordinate program efforts that can benefit both.
More than 20 states allow community colleges to offer bachelor's degrees, according to the Education Commission of the States. Across the U.S., roughly 90 two-year colleges offer about 900 such degrees, research by the Pew Charitable Trusts found.