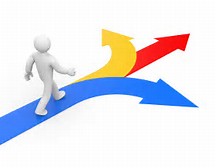 California Students Find Tuition Discounts, Less-Crowded Campuses Out of State
As a high school senior, Arezo Amerzada's choices for college came down to University of California-Riverside, several California State University campuses and a handful of out-of-state schools, including the University of Nevada in Reno.
That was when Amerzada, who grew up in Union City in the San Francisco Bay Area, learned about the Western Undergraduate Exchange. The increasingly popular program gives California students steep tuition discounts at dozens of colleges and universities in nearby states. The University of Nevada was one of them.
Getting the tuition discount was the "deciding factor of where I wanted to go," Amerzada said by phone from Reno, where she is a senior majoring in human development and family studies.
She is one of nearly 2,500 California students at the university who received the tuition discount last year. At $11,124 this year, the cost of tuition and fees through the exchange is about half the usual rate for out-of-state students, according to the university.
While the exchange helps only a sliver of California's college-bound students, the state has become the top exporter of students among 15 states in the exchange. The number of California students who received tuition discounts through the exchange has more than tripled over the last decade, from 5,082 in the 2008-09 school year to 17,584 last year. At the same time the overall program has grown by 70 percent, with 40,094 students receiving its discounts last year.
The increase in California students has been driven, experts say, by the growing strain on the 23-campus California State University and 10-campus University of California systems, where limited capacity has not kept up with demand from rising numbers of college-ready students.
The most popular CSU campuses and programs collectively reject tens of thousands of in-state applicants who are not admitted to the campuses of their choice each year. Another factor is that once admitted, many students have trouble getting the classes they need to graduate in four years.
Some California campuses still have capacity and are open to out-of-state students through the exchange. But California gave the exchange's discount to just 987 students last year, fewer than any state besides Alaska. The most popular destination in California was Humboldt State in Arcata in Northern California, which enrolled 261 out-of-state students through the exchange, followed by Cal State San Marcos, north of San Diego, which brought in 173. Other campuses that enrolled students through the exchange last year include the California Maritime Academy in Vallejo in the Bay Area and Chico State in Northern California.
For California students like Amerzada who are thinking about going to college beyond the state's borders, discounts through the Western Undergraduate Exchange sweeten the deal.
The exchange's 160 participating colleges and universities provide discounted tuition to students from 15 western states and two U.S. territories. Those discounts save students about $9,000 per year on average compared to typical out-of-state tuition, the exchange says.
Unlike "almost all" of her friends who stayed in California, Amerzada said, she is set to graduate this spring on time, four years after she started.
"This is the perfect balance to me," Amerzada said. "I was able to get distance from home, but be close enough where a drive back home for the weekend was doable, and save a ton of money."
COURTESY AREZO AMERZADA The total cost of attendance at the University of Nevada — including tuition through the exchange, on-campus housing, textbooks and other expenses — is $28,564 per year, according to university estimates. With the tuition discount, that's about $8,000 cheaper than the estimated cost for a California resident to attend UC-Riverside ($36,652), and comparable to costs at the CSU campuses Amerzada considered: San Jose State ($29,193), San Francisco State ($27,484) and CSU Long Beach ($24,568).
There is an important caveat to those estimates: They don't take into account financial aid, including loans, scholarships, the federal Pell Grant and California state Cal Grants, which are based on family income and help offset those costs.
Six out of 10 in-state undergraduates in the CSU and UC systems wind up paying no tuition thanks to state and campus financial aid programs. Cal Grants — the cornerstone of a state aid system considered one of the most generous in the country — provided grants that averaged $5,700 per student last year. But Cal Grants are available only to California residents who attend college within the state.
A counter to the financial aid advantages of staying in California is that students may qualify for financial aid at colleges participating in the exchange. Amerzada was awarded a scholarship to help cover her college costs at the University of Nevada. Also, students who qualify for federal Pell Grants can receive them whether they attend college in California or out of state.
Founded in 1988, the Western Undergraduate Exchange is the nation's largest regional tuition reciprocity program. It is run by the Western Interstate Commission for Higher Education, a compact of 15 Western states and two Pacific territories that works to promote access to higher education. The commission manages similar exchange programs that give tuition discounts to graduate students and those seeking professional healthcare degrees.
Rules for the undergraduate exchange vary from campus to campus.
Some institutions have minimum academic standards required for students to receive the discount. At the University of Nevada, students must graduate from high school with a minimum weighted GPA of 3.25 and score better than 1240 on the SAT or 26 on the ACT to be eligible.
Other institutions offer the exchange's tuition rate only to students in certain programs — at the University of Arizona's flagship Tucson campus, for instance, out-of-state students who enroll through the exchange are limited to the university's mining engineering program.
And the discounts aren't available at all public universities in the exchange's member states. Institutions such as the University of Oregon and the University of Washington, for instance, are not part of the exchange even though Oregon and Washington are member states.
In California, 14 of the 23 CSU campuses offer discounts through the exchange to students from member states. None of the state's community colleges participate and the Merced campus is the only UC system institution that takes part.
The vast majority of California high school graduates are still staying in the state, said Hans Johnson, director of the Higher Education Center at the Public Policy Institute of California, a statewide nonpartisan research organization. But Johnson cited federal data that show the share of California's recent high school graduates going out of state — whether through the exchange or otherwise — has grown from 15 percent in 2006 to 22 percent in 2016.
"There isn't enough room at our four-year colleges and universities and students are increasingly looking at options in other states," he said.
Tuition discounts, Johnson said, "can make those colleges attractive."
Northern Arizona University was the most popular destination for California students in the exchange last year — just over 4,000 Californians received the tuition discount at the university in Flagstaff. The University of Nevada had the second-highest number of California students through the exchange.
Both institutions work hard to attract California students, stressing their ability to graduate quickly and making sure families know about the tuition discount.
Amerzada remembered the guarantee she heard during freshman orientation at the University of Nevada: That she could graduate in four years if she completed 15 units each semester. While she had some difficulty getting into classes at first, by her senior year Amerzada was able to take the courses she needed to graduate.
Northern Arizona University has three recruiters stationed in Southern California and holds new-student orientation sessions in California each year to save the state's students a trip, recruitment coordinator Dennis Yan said.
"We're definitely educating families," Yan said.
The University of Nevada has one recruiter permanently based in Northern California and more who take day trips across the state line, said Steve Maples, the university'sdirector of admissions.
Yan and Maples said California's high cost of housing and other living expenses factor into the sales pitch as well.
Another Californian at the Reno university, senior environmental science major Carissa Bradley, said she declined admission to Cal State Monterey Bay in part because she was worried housing in the area would be too expensive.
"It was cheaper to go here than it was to stay in-state," Bradley said.
Amerzada and Bradley, both of whom are leaders in the university's student government, are split on whether they will return to live in California.
Bradley grew up in a small town just across the state line from Reno before spending her high school years in Roseville, near Sacramento. She said she is now looking into graduate programs in Nevada, Colorado and Utah, among other states. But as for California, Bradley said she feels "no real draw to come back."
Amerzada plans to apply for graduate school at the University of Nevada, but the rest of the schools she is considering are back in her home state. Even if she stays in Reno, Amerzada says, she hopes to return to California after earning her master's degree.