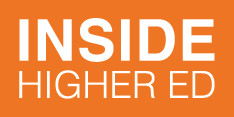 College Owner Pleads Guilty to Immigration Fraud
 The owner of a chain of four Los Angeles-area colleges accused of running a "pay-to-stay" scheme through which foreign nationals fraudulently obtained immigration documents allowing them to stay in the U.S. on student visas though they were not bona fide students pleaded guilty Thursday to federal immigration fraud charges, the U.S. Attorney's Office for the Central District of California announced in
a press release
.
Hee Sun Shim, 53, of Beverly Hills, owned and managed three colleges in Los Angeles's Koreatown — Prodee University/Neo-America Language School; Walter Jay M.D. Institute, an Educational Center; and the American College of Forensic Studies — and a fourth institution, Likie Fashion and Technology College, in Alhambra, Calif. Prosecutors say that the four schools collected tuition from and issued immigration documents to individuals who were not genuine students and had no intention of attending classes — and who, in some cases, lived outside California. Prosecutors also say that Shim created fake student records, including transcripts, to deceive federal immigration authorities.
As part of his plea agreement, Shim agreed to forfeit $465,000 seized by investigators in 2015. He faces a maximum sentence of 15 years in prison.
Shim's sentencing hearing is scheduled for June 5. Two other defendants in the case have also pleaded guilty and are pending sentencing.