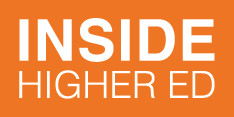 Democrats Pressure Biden to Extend Payment Pause
Meghan Brink
July 29, 2022
A coalition of over 100 congressional Democrats called on President Biden in a letter sent Thursday to extend the pause on student loan payments that is set to expire Aug. 31.
For over two years, payments have been paused for the 45 million borrowers with outstanding federal student loan debt. During this time, more than 60 percent of borrowers have not made a single payment.
"This much needed pause has helped many borrowers to keep a roof over their heads, secure childcare, and purchase food, health care, and medicine during the course of a pandemic responsible for the deaths of more than 1 million people in the U.S.," the letter said.
The letter noted that costs of food, housing, health care and childcare have risen throughout the last two years. They wrote that resuming student loan payments would put many borrowers at risk to choose between paying for necessities or their debt.