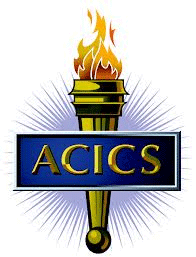 Democrats urge DeVos to take back ACICS' recognition
Dive Brief:
In a letter issued Wednesday, a group of congressional Democrats called on U.S. Education Secretary Betsy DeVos to reverse her decision to permanently restore federal recognition for the Accrediting Council of Independent Colleges and Schools (ACICS).
Led by Sen. Elizabeth Warren, D-Mass., the group said they found new evidence of "substantial erroneous and misleading information" in the Education Department's report that recommended reinstating the for-profit accreditor's recognition.
The department's report found ACICS compliant with 19 of 21 standards, including that the accreditor was "widely accepted" within the higher education community. The recommendation cites endorsements from five peer accreditors, but in its letter the group said it found all but one of the agencies "carefully avoided asserting support, endorsement, or unequivocal acceptance of ACICS as a peer."
Dive Insight:
This is not the first time ACICS has been under for fire for potentially misleading the Education Department. The letter notes the first version of the federal agency's recommendation listed nine accreditors that it said endorsed ACICS. However, a Politico investigation revealed and the lawmakers confirmed that eight of those agencies never gave either "written or verbal statements" of support, according to the letter.
In response, the Education Department updated its recommendation to correct the misinformation that it said was due to "an inadvertent error in the editing process," Politico reported. The updated report included one of the former accreditors listed as well as four additional agencies that it said supported ACICS. However, four of them have since said they did not endorse ACICS, the letter states.
The Democrats contend this second wave of incorrect information calls into question whether ACICS has been providing "incomplete, unclear, or misleading information" that affected the Education Department's ultimate decision to restore its recognition.
"These major and ongoing falsehoods raise serious questions about the legitimacy of the entire reinstatement process and critically taint your decision," they wrote. In addition to requests to remove ACICS' accreditation and issue a new recommendation, the Democrats also asked for several documents from the Education Department by early January, including those submitted for evaluation of its recognition status.
The letter comes a week after one of the largest for-profit institutions accredited by ACICS, Education Corporation of America (ECA), announced its abrupt closure, leaving roughly 20,000 students scrambling to either finish their degrees or find a way to continue to their education elsewhere. The for-profit operator, which owned chains including Virginia College and Brightwood Career Institute, said a day after ACICS suspended accreditation for some of its campuses that it would permanently shut its doors.
In October, ECA had sued the Education Department in an attempt to avoid bankruptcy, but a judge tossed the complaint out. The suit revealed the for-profit operator had generally stopped making payments on its debts and was facing evictions at some of its locations.
ECA's closure echoes the earlier collapses of for-profit chains ITT Technical Institute and Corinthian Colleges, both of which were also accredited by ACICS.
"ACICS now has the unique distinction of being the sole accrediting agency that has overseen the three largest college collapses in higher education," the Democrats wrote in their letter, alleging that the accreditor has ignored warning signs and didn't act soon enough to ensure students and taxpayers were protected.