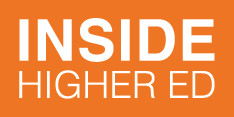 Employer-Based College Programs Here to Stay
Madeline St. Amour
November 5, 2020
Companies like Chipotle and Amazon aren't scaling back educational benefits for employees.
Employer-based tuition reimbursement or debt-free college programs can be effective ways to retain workers and attract new ones.
But they're also an employee benefit. And benefits are one of the first things on the chopping block when times get tough, said Mary Alice McCarthy, director of the Center on Education and Skills at the left-of-center think tank New America.
It's surprising to McCarthy, then, that several companies with prominent education programs have no plans to scale them back. And, in some cases, companies are actually expanding programs' reach.
"Normally during a downturn, some of the first things to go are training programs, like tuition reimbursement programs," she said. "I wonder if those companies are trying to hold on to workers."
Fast food restaurant Chipotle offers tuition costs up front for its employees through its partnership with Guild Education. Workers can enroll in one of more than 75 online programs at specific colleges, such as Colorado State University, Southern New Hampshire University and the University of Arizona. Normally, workers have to meet hourly work requirements to take advantage of this program. But, in the spring, the company didn't enforce that requirement due to the widespread shelter-in-place orders and shutdowns, according to Erin Wolford, senior director of external communications at the company.