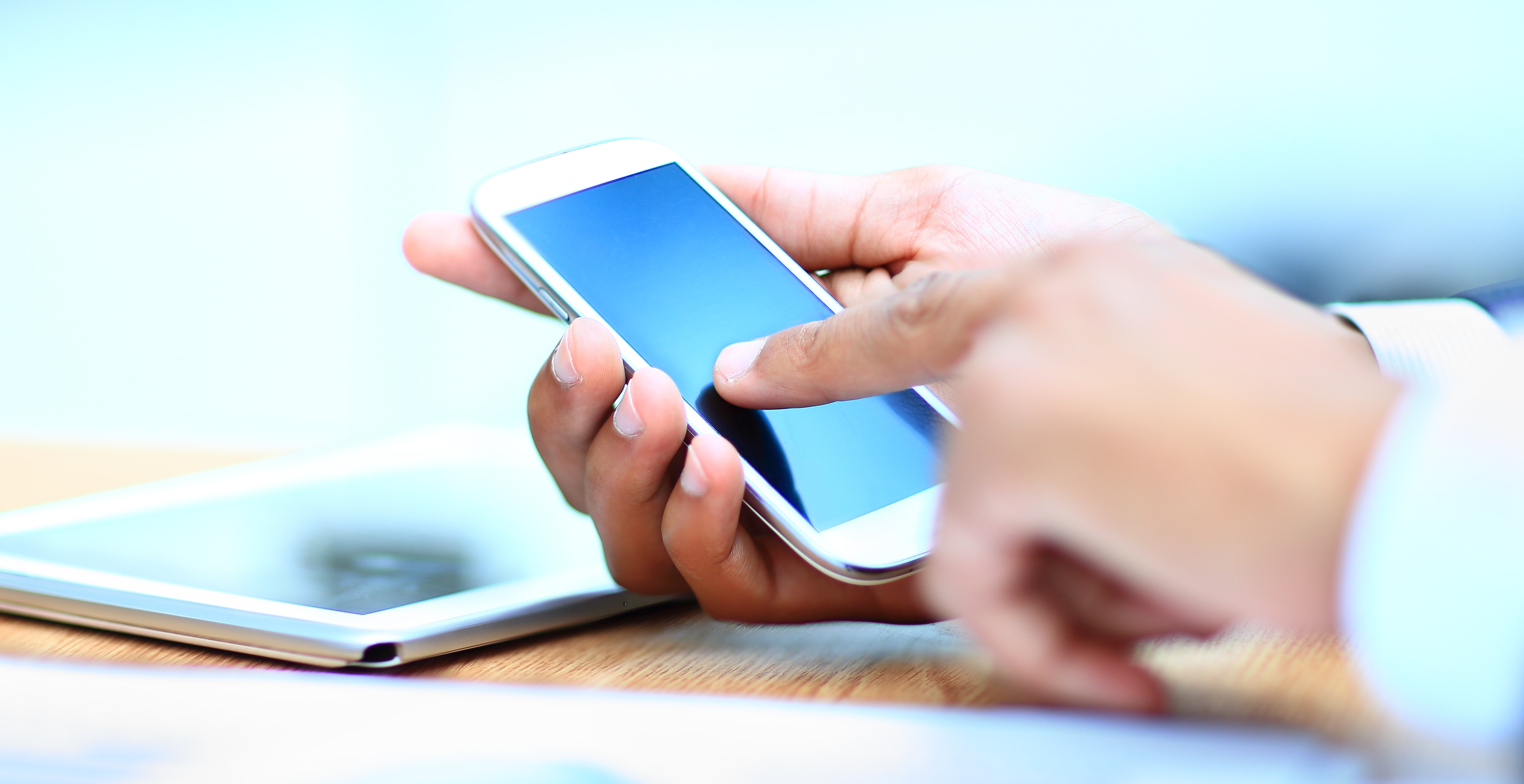 FAFSA for Your Phone
The Department of Education will take another step this week toward making the federal student aid process fully accessible from mobile devices like your cellphone.
The department will launch a mobile-friendly version this week of fafsa.gov, the website that hosts the Free Application for Federal Student Aid. Then it plans next month to roll out the beta version of a student aid mobile app that would let financial aid recipients complete the FAFSA application as well as make loan payments and complete other financial aid tasks.
A complete version of the mobile app is set to launch Oct. 1, in time for the beginning of the 2019-20 federal student aid cycle.
"The launch of the myStudentAid app later this summer is critical in creating a consistent mobile-first, mobile-complete, mobile-continuous experience for Federal Student Aid's customers," said A. Wayne Johnson, the chief strategy and transformation officer at the Office of Federal Student Aid. "The first step in enhancing the mobile experience is a redesigned fafsa.gov, which will provide new 'tool tips' to better guide students and parents through each section of the FAFSA."
Education Secretary Betsy DeVos announced the planned mobile app at the annual Federal Student Aid conference last fall — one piece of a larger overhaul of financial services for aid recipients and student borrowers that the department has dubbed NextGen. The goal, DeVos boasted last year, is for a customer service experience rivaling Amazon or Apple's Genius Bar.
"Students should be able to complete their FAFSA early, on their phones and in one sitting," she said last year. "It's called student aid, after all."
The wider overhaul of the student aid experience included a pilot program of a debit card where FSA would transfer funds for student aid recipients if they are due a credit balance refund, as well as a single web platform that borrowers could access regardless of which loan servicer handles their account. (Note: this story was updated to clarify that only student aid refunds would be transferred to the proposed debit cards.)
A Department of Education plan released last year to award loan servicing to a single entity was scrapped after heavy pushback from industry and lawmakers. And scrutiny of the debit card proposal from Capitol Hill appears to have delayed the launch of that pilot program. (The Office of Federal Student Aid had originally projected an April release of the app that would have had it go live well before the start of the financial aid cycle in October.)
Conference participants last year got the chance to test out a pilot app.
The mobile app's planned launch next month will give members of the public their first chance to test out its features.
The October release will include even more functions for the mobile app — it will be linked to the IRS data retrieval tool, it will allow for comparisons of aid packages for different schools and applicants will be able to transfer information to state aid applications.
Carrie Warick, director of policy and advocacy at the National College Access Network, said after the announcement of a mobile application that every change moves the needle a bit for FAFSA completion.
"It will definitely be a step forward for our students," she said.
The department does not necessarily expect that the mobile app will lead to higher FAFSA completion rates. But the thinking is that with 95 percent of Americans owning a cellphone of some kind, the FAFSA and other financial aid tools should be available on whatever devices students or borrowers are using.
Long-term plans to streamline the application by reducing the length of the 100-plus-question application will eventually require action from Congress. With reauthorization of the Higher Education Act stalled this year, more significant changes to the FAFSA likely won't come until 2019 or 2020 at the earliest.