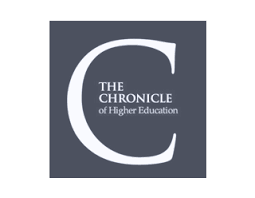 'I Can't Overstate How Deeply Dull the Process Is' – The Chronicle of Higher Education
The Chronicle of Higher Education
When the U.S. Education Department proposes a rule, one reaction is guaranteed across the political spectrum: dread at the prospect of more negotiated rule-making.
That's when about 30 people, each with distinct and often opposing views, will crowd around a rectangular table in a departmental conference room in Washington and work, despite notorious tedium, to come to an agreement.
These "regulatory negotiation" sessions are known as "neg-reg" for short, which annoys Barmak Nassirian, director of federal relations and policy analysis at the American Association of State Colleges and Universities. The formal term is "regulatory negotiation," he notes, so it should be dubbed "reg-neg."
The department recently announced plans to embark on another round of neg-reg for two Obama-era accountability initiatives,: borrower "defense to repayment" and gainful employment, which have already been through the process. (One complication: The gainful-employment rule is already in effect, and there is some dispute over whether the secretary of education, Betsy DeVos, has the authority to delay regulations that have been made final.)
"On really controversial things, it can turn into political theater instead of meaningful policy discussions."
Use of negotiated rule-making became more frequent after 1998, often for recently enacted legislation. In recent years, however, many new regulations have been introduced directly by the Education Department, according to a 2015 report by the Task Force on Federal Regulation of Higher Education, and so are less likely to achieve consensus in neg-reg.
Some observers and past participants think hashing out an issue for months is valuable only in some cases, while others think negotiations do serve to improve the final provisions. Virtually everyone agrees on one thing, though: The process is profoundly dull.
"There are unfortunately three kinds of negotiators," says Mr. Nassirian. "The kind that makes things happen, the kind that watches things happen, and the kind that wonders, 'What happened?' "
Higher-ed journalists and policy wonks moan on Twitter about the voluminous required readings prepared by the Education Department. They crack up at mundane mistakes in drafts of the provisions. The process, from when a regulation is announced to when it is made final, takes roughly 18 months.
"I can't overstate how deeply dull the process is," said Ben Miller, senior director for postsecondary-education policy at the Center for American Progress.
As the Education Department's budget has shrunk, neg-reg has also become more physically uncomfortable for participants, Mr. Nassirian said. Sessions used to be held in hotel ballrooms, but now they happen in a conference room, which Mr. Nassirian said sometimes doesn't have the capacity to hold all of the observers.
Talking It Through
Neg-reg is valuable for rules that involve intensely technical issues, for example disbursement or federal financial-aid procedures. The process provides an opportunity for experts in the field to talk it through, said Mr. Miller. Even then, he said, neg-reg's usefulness depends on the quality of the panel and the facilitator. "On really controversial things, it can turn into political theater instead of meaningful policy discussions," he said.
In the case of topics like gainful-employment and borrower-defense, in which agreement is almost certainly out of reach, the Education Department and the stakeholders must still go through the lengthy process in an effort to claim the strength of a consensus, said Clare McCann, who worked on the borrower-defense neg-reg at the department before becoming a senior policy analyst at New America, a Washington think tank.
There was a moment near the last session for the borrower-defense regulation when a committee was close to agreement, she said, but some members had flights to catch. They were asked to stay ­— but a consensus was never reached.
Now the department wants to renegotiate borrower-defense; a new rule will probably not be published until November 2018 and wouldn't take effect until July 2019.
The intent of negotiated rule-making is important, says Michael Itzkowitz, a senior policy adviser at Third Way, a nonpartisan think tank. These regulations affect millions of people and help safeguard the $130 billion in federal student loans and grants that go to colleges each year.
But in discussing these rules, only a token one or two students are brought to the table, Mr. Nassirian said.
Colleges and universities wield a disproportionate level of influence in negotiation sessions compared with that of students, Mr. Miller said.
The requirements for neg-reg were ensconced in 1992, in amendments to the Higher Education Act. Negotiated rule-making was a surprise to the department and was greeted with some skepticism, says Jamienne Studley, a former deputy under secretary of education, who worked to hash out the first neg-reg sessions.
In one of the early neg-regs, she recalled, the group had reached a stage at which it was difficult for people to agree on anything. The facilitator pointed to three of the negotiators and said, "Let's go have lunch together." They were able to agree on pizza with sausage and mushrooms. That small triumph broke the deadlock, Ms. Studley said.
"I thought the facilitator had engineered the transaction to allow us to feel that we could go back to the session" and make real progress, she said.
The preparation that goes into these sessions is "vivid and impressive," with Department of Education staff members working nights and weekends to develop proposals, Ms. Studley said.
Meanwhile, many observers are skeptical that the goal of undertaking neg-reg for gainful-employment and borrower-defense regulations is to provide safeguards for students.
"At this moment in time," Ms. Studley said, "I'm glad negotiated rule-making is in place, because it ensures multiple viewpoints will be taken into account."
– See more at: http://www.chronicle.com/article/I-Can-t-Overstate-How/240410?cid=pm&utm_source=pm&utm_medium=en&elqTrackId=6e79b07f199c4332bc58efc951eb0984&elq=8fb6ddaa6ea44553856342c45eb1e96e&elqaid=14483&elqat=1&elqCampaignId=6087#sthash.kXuXFVFF.dpuf