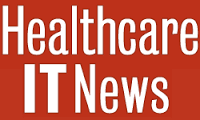 IBM reveals DIY 'new collar jobs' that hospitals can apply to cybersecurity
IBM reveals DIY 'new collar jobs' that hospitals can apply to cybersecurity staffing
Organizations can take these practical approaches to ramping up talent recruiting, hiring and retention practices specifically for infosec pros.
IBM on Tuesday publicly shared practical steps that any organization can take to create its own "new collar" jobs program with a focus on cybersecurity staffing.
The advice comes as infosec talent is hard to find in healthcare while attacks and breaches continue to rise.
Frost & Sullivan's Global Information Security Workforce Study predicts a talent shortage of 1.6 million, and healthcare is no exception. What's more, the Health and Human Services Department's Health Care Industry Cybersecurity Task Force found that the broader healthcare sector lacks an adequate talent pool of information security professionals.
To that end, Big Blue has been espousing what CEO Ginni Rometty calls 'new collar jobs' of late, with her bold promise of hiring some 25,000 new collar workers and investing $1 billion in workforce training. Such new collar jobs place less emphasis on four-year college degrees and more on relevant skills. Think cloud computing technicians, service delivery specialists, or information security gurus.
IBM's Institute for Business Value recommended that hospitals interested in implementing a new collar jobs approach begin by re-examining their current workforce strategy. This should include an analysis of what skills are critical today and which ones you anticipate needing in the future and, from there, establish clear career paths specific for cybersecurity professionals.
The next step is to expand your recruiting horizon beyond the universities you currently pursue and into community colleges, institutes that participate in the Pathways in Technology Early College High School (P-TECH) program, and to ask yourself and thoughtfully answer whether or not the jobs you need to fill really require a four-year degree. Many will not.
The vision is to build a regional cybersecurity ecosystem, IBM said. Hospital executives should partner with workforce development organizations, participate in schools' cybersecurity curriculum discussions, provide internships and externships, even work with middle schools to create interest in cybersecurity as a career.
As hospitals start hiring more security professionals it's also important to build a robust support program for them. IBM said that should include mentorships, shadowing, rotational assignments, all opportunities to explore what aspects of cybersecurity they enjoy and at which they are most likely to succeed.
The last step IBM suggested is concentrating on upskilling for talent retention. Keeping employees engaged via classes, certifications and conferences, for instance, requires some investment but it benefits both staffers and hospitals alike because cybersecurity demands frequent updating of skill sets.
"If you want to change who you pursue to help address your skills gap, start building your own new collar approach," IBM said. "At a minimum, make it one component of your overall strategy to build and maintain your cybersecurity workforce."