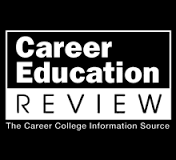 Lighting up the community: UEI College expands Electrician Technician program in response to urgent need
Jenny
November 23, 2020
Nearly every element of American society is dependent upon reliable electrical service. A new study recently revealed a critical need to train and employ more than 250,000 skilled electrical workers to keep pace with energy demand over the next decade. The study, conducted by Klein Tools and the Accelerate Group, found that this demand is in response to the growing need to deploy millions of electric vehicle charging stations, infuse rapid acceleration of renewable energy development, and implement new building systems to meet clean energy standards. That is on top of the existing need for skilled electrical technicians as home and business construction continues to grow; the U.S. Bureau of Labor Statistics projects an 8 percent growth for electricians through the year 2029, a rate much faster than average for all occupations.
UEI College is working to meet this growing demand by expanding its Electrician Technician program at three additional campuses in California. Applications are now being accepted at the Huntington Park, Riverside and Sacramento campuses, with classes starting in January. The electrician technician program has been offered at the UEI College campuses in Chula Vista and West Covina since 2019.
"UEI College's electrician technician program is a timely answer to a critical need," said Robyn Burrell, Director of Curriculum and Academic Services. "The program gets committed students up to speed, following an industry-recognized, hands-on curriculum that focuses on the skills that matter most to employers. In as few as 10 months, students will develop the skills and get the tools needed to work effectively in the electrician field," Burrell said.