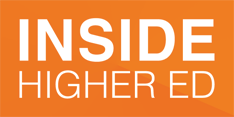 Location-Based Protection
May 12, 2020
The Department of Education's new regulation says colleges aren't responsible for sexual assault or harassment that takes place in study abroad programs or in private, off-campus settings.
Kate McGunagle, a 2014 Princeton University graduate, didn't know where to turn for support after she was drugged and raped while studying abroad at Worcester College at the University of Oxford in England.
McGunagle, who was a junior at Princeton at the time of her assault, received little guidance from the university before her travel about the possibility of sexual assault abroad — a reality she said is still largely minimized — and the resources provided by Princeton should it happen to her, she wrote in an essay in the university's alumni magazine published April 22. Limited research on the risk of sexual violence during study abroad programs has found that female college students are more likely to be raped outside the United States than on their domestic campuses, usually by nonstudent, local residents of the area where they are studying.