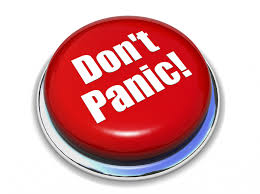 NASTY NEW ANTI-ARBITRATION RULE BY CFPB UNLIKELY TO APPLY TO PRIVATE COLLEGES (DON'T PANIC!)
NASTY NEW ANTI-ARBITRATION RULE BY CFPB UNLIKELY TO APPLY TO PRIVATE COLLEGES (DON'T PANIC!)
Published on 
Today the Consumer Finance Protection Board launched its latest overreach, announcing a new, final rule barring the use of pre-dispute arbitration provisions, and particularly those that ban class action or group claims. Here's the link to the Rule itself. http://files.consumerfinance.gov/f/documents/201707_cfpb_Arbitration-Agreements-Rule.pdf 
It's applicable to certain businesses that do consumer lending, such as credit card companies, banks, and finance companies. The Rule is effective 60 days from its publication in the Federal Register, and applies to contracts created 180 days from that date.  This is the usual government solution in search of a problem, in that consumers who participate in arbitrations against financial institutions have much larger average recoveries as compared with class members in law suits, in which the lawyers make lots and the class members get little. (I'll bet you throw away those notices that say you can file a claim and get a coupon for $35.12 after you find and send in 10 year old receipts.) The Rule may be short-lived, as Sen. Tom Cotton (R-AK) has indicated he will launch a Congressional Review Act challenge.
The good news is that this Rule is very unlikely to affect many proprietary colleges and universities. This is because most student finance at these institutions is done by a retail installment contact, which by definition is not consumer lending.
A retail installment sales contract agreement ("RIC") is different from a loan. Both are ways to pay for goods or services by agreeing to make payments over time. A loan is a transaction between the buyer and a bank or other lender for money, and the money is used to make the purchase and it's agreed to repay the loan balance plus interest. A retail installment sale, on the other hand, is a transaction between the purchaser and the business in which it's agreed to pay the business over time, paying both the value of the good or service plus interest.
The new CFPB Rule does not apply to RIC's.
This will come as a relief to those concerned that the US Department of Education's delay in implementation of the Borrower Defense to Repayment Rule (which also attempted to ban pre-dispute arbitration) would be undone by the new CFPB Rule. It won't. For time being, the use of arbitration provisions in enrollment agreements, including class action and group claim prohibitions, remains available.  The terms in such agreements should always be reviewed by your legal counsel, as what can and can't be done in such agreements is a dynamic area of the law.
We'll be posting soon with more details on this. In the meantime, Don't Panic.
For Further Information
If you have any questions related to this announcements or have questions about the GE regulations, please contact any of the attorneys in the Higher Education Practice Group or the attorney in the firm with whom you are regularly in contact.
Disclaimer: This Alert has been prepared and published for informational purposes only and is not offered, nor should be construed, as legal advice. For more information, please see the firm's full disclaimer.