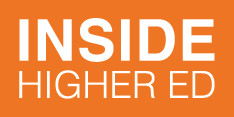 Nervous Freshmen, Nervous Colleges
Scott Jaschik
August 10, 2020
Survey finds that 40 percent of incoming freshmen at four-year colleges are likely or highly likely not to attend. Data are even worse for minority students.
Colleges that have been struggling to get their yield rate equivalent (or at least close) to last year's may be in for a rude awakening.
SimpsonScarborough is releasing a survey tomorrow of incoming freshmen who aspired to attend a four-year residential college that finds that 40 percent of them say they are likely or highly likely to not attend any four-year college this fall. Further, 28 percent of returning students who have the option to return to their campus say they are not going back or haven't decided yet. (Some of both groups of students may be interested in attending a community college.)
Students planning to attend private institutions were more likely than those at public institutions to change their minds about attending.
"It's an insane marketplace," said Elizabeth Johnson, chairman of SimpsonScarborough. "It could be catastrophic."
The trend extends to the most competitive of institutions. Harvard University last week said that 20 percent of freshmen were deferring enrollment.