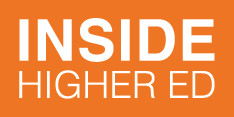 News Print Relieving the Verification Burden
Alexis Gravely
November 11, 2021
FAFSA verification is a process that can be a burden on both students and institutions. College access advisers and financial aid administrators say data sharing and changing how the Education Department selects students for verification could go a long way in providing relief.
Each year, millions of students who receive federal financial aid are required to undergo an additional review of their financial information by the Department of Education called verification, a process that has proven to be burdensome for both students and institutions. But the department could ease that burden by modifying some of its own processes, according to a recent report from the National College Attainment Network and the National Association of Student Financial Aid Administrators.
"Through properly placed algorithms and targeting, it is possible for Federal Student Aid to continue to decrease the number of students who are selected while still showing responsibility over tax dollars," said Carrie Warick, director of policy and advocacy at NCAN.
Verification is used by the department to root out fraud and prevent improper payments of federal aid dollars. It requires a portion of federal student aid applicants who are eligible for Pell Grants to submit additional documentation—such as income tax returns, W2 statements and 1099 forms—to verify their income and other information reported on their Free Application for Federal Student Aid.