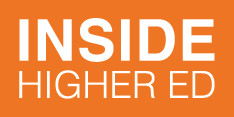 Paul Ryan Expresses Support for Year-Round Pell | Inside Higher Ed
By Ashley A. Smith
March 1, 2017
In a meeting with presidents from historically black colleges and universities Tuesday, House Speaker Paul Ryan expressed his support for a return to year-round Pell Grants.
"I like year-round Pell," he said. "That makes a lot of sense."
HBCUs, higher education groups and community colleges, in particular, have been calling for the return of Pell Grant funding that would extend into summer courses for students. Restoring year-round Pell Grant funding has been a bipartisan goal since 2011, when summer Pell was cut due to funding shortfalls. Despite some movement last year in Congress, the House left year-round Pell out of its appropriations bill in December.