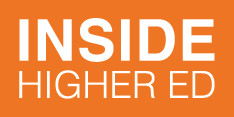 Senator Warren Launches 'DeVos Watch'
Senator Elizabeth Warren, a Massachusetts Democrat, has created what she called a new effort to oversee Education Secretary Betsy DeVos and her department.
In announcing the website, called DeVos Watch, Warren cited the proposed White House budget that included major cuts to student aid programs, as well as the sudden recent departure of Federal Student Aid chief Jim Runcie, and concerns about conflicts of interest held by several department officials. The tool will include a form for whistle-blowers to send tips to the senator about the department.
"We all have an interest in a well-run, fiscally responsible, corruption-free student aid program that puts students first. That is Secretary DeVos's job — and it is Congress's job to make sure she does it," Warren said.