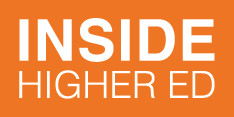 Study: College students don't have confidence they'll land a job
A new study says students don't feel confident they can find a job or succeed when they land one.
January 17, 2018
Few college students feel expressly confident that they have the skills and knowledge to find a job or succeed in a workplace, according to a new study.
The report from Gallup and Strada Education Network, a former loan guarantor that expanded its mission last year, represents one of the most comprehensive compilations of students opinions' on this subject — and the results are "disappointing," representatives from the organizations say.
"Students are not nearly as prepared as they could or should be, and they actually know it while they're in college," said Brandon Busteed, executive director of Gallup's higher education division.
More than 32,500 students from 43 randomly selected four-year institutions, both public and private, responded to the survey last year. About 34 percent of those students indicated they were confident that they would graduate with the know-how to succeed in the job market, and 36 percent said they believed they had the skills and knowledge to be successful in their careers.
A little more than half of students thought their major could lead to a "good job."
Students who studied liberal arts were the least confident in their knowledge and skills and their job prospects. Only 28 percent of liberal arts students reported they were confident that their knowledge and skills could lead to success in the job market, per the study. Science, technology, mathematics and engineering majors expressed the most confidence that their major would lead to a job (62 percent). While the study categorized STEM as separate from liberal arts, it's also the case that some science and mathematics majors are considered liberal arts majors by many.
Also of note was that as students progressed through college, their confidence in their skills and possibly landing a job diminished. About 56 percent of first-year students were assured their major could result in a good job, but that dropped to 51 percent for senior students.
Many students reported they didn't take advantage of the traditional services to help them in these areas, such as career centers. Nearly 40 percent of students never visited their college's career center, according to the report. The report did not address why students didn't visit the career centers.
Students expressed more confidence when they had talked to an academic adviser or a faculty member about their careers, though. About 57 percent of the students who said a professor or another staff member started a conversation with them about a job felt confident in finding a job after graduation.
First-generation college students, students who aren't white and students over the typical college age — defined in the report as older than 24 — all took advantage of their institutional resources more than others did, or reported that they were more helpful for them.
For instance, both black and Hispanic students reported more than white students that their academic advisers were helpful in selecting courses, choosing a major and identifying career opportunities.
About 39 percent of white students said their adviser was helpful in picking a major, versus 45 percent of black students and 40 percent of Hispanic students.
Colleges should invest in training for their faculty so they can discuss careers with students, said Busteed.
"These are not high-cost things that universities can do," he said. "Educating faculty, telling faculty you can make a big difference."
But colleges should not entirely move away from the formal channels of helping students, such as career centers, said Carol D'Amico, executive vice president of mission advancement and philanthropy at Strada, which focuses on underserved populations.
Many of these minority populations rely on advisers and the centers, as the data reveals, D'Amico said.
Asked how much responsibility the institutions have to remedy this issue, or if it is primarily student perception, Busteed said that data not included in the report showed that institutions vary vastly in how well they handle career help.
He declined to name which colleges had more success with their programs.
"The fact that there is a huge spread in performance, that there are some doing very well on these metrics — meaning students reporting positive interactions with staff and faculty — there are institutions that value and emphasize very intentionally moving the needles on these aspects," Busteed said.
Other findings from the report:
Students 24 years old or older believed they had the skills to successfully navigate the job market (41 percent) more than did their younger counterparts (32 percent).
Only 44 percent of students younger than 24 said they would enroll in the institution they selected if they had to pick again.
About 53 percent of students younger than 24 would select the same major if they could have a redo.
A small number of students have visited their career center frequently — about 7 percent have gone four to five times, and another 9 percent have dropped in more than five times.
About 18 percent of students said the career center was helpful in applying for a job for after graduation.