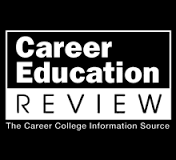 The 'Borrower Defense' Rule Takes Effect in July. Brace for It.
One legacy of the Obama administration that the higher-education sector expected not to survive is the "borrower defense to repayment" regulation, published in October 2016 by the Department of Education. However, unless the head of the department or Congress intervenes, the rule becomes fully effective on July 1. This far-reaching regulation will significantly affect all types of colleges. Given its draconian implications, colleges and universities should begin the steps necessary to comply with the rule's self-executing provisions or — more important — to prepare for its impact.
The rule — which applies to all of higher education, not just for-profit colleges — provides new processes and establishes a federal standard that allows the department to forgive federal student loans based on: 1) a "substantial misrepresentation"; 2) a breach of contract (i.e., in enrollment agreements, catalogs, etc.); or 3) a contested judgment against the college. It also expands the scope of "substantial misrepresentation" to include omissions of fact, making it much easier for students and even graduates to claim that they were misled by their college and should therefore have some or all of their loans forgiven. The rule also permits the department to charge back to the college the student loans it has forgiven.
Colleges that have not carefully reviewed their advertising and promotional materials, including those disseminated by third-party marketing, can expect to be subject to loan-forgiveness claims by students and even graduates for decades to come, given the generous statute of limitations under the new rules. The Education Department, in announcing the final rule, stated that "there are no statutes of limitation" for claims by borrowers who still owe loan balances or who seek relief based on contested judgments, and that the limitation period is six years for misrepresentation or breach of contract claims to recover payments that have already been made on loans given on or after July 1, 2017.