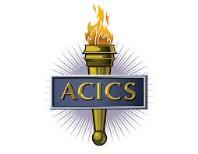 Trump Administration Backs Termination of ACICS
The Trump administration has backed its predecessor's decision to terminate the recognition of the Accrediting Council for Independent Colleges and Schools, a national accreditor that oversees 245 colleges, most of them for-profits.
The Education Department finalized its decision to nix the accreditor shortly before Trump's inauguration, citing concerns about lax oversight of the collapsed Corinthian Colleges, ITT Technical Institute and other colleges. ACICS sued to block the department's move.
Last weekend the department filed a legal brief supporting the Obama administration's move. Among other arguments, the department said ACICS had failed to swiftly and properly adopt sufficient standards. "For example, despite having applied for renewal of recognition in January of 2016, the secretary noted that, as of December 2016, ACICS still lacked a standard with respect to student achievement in obtaining licensure," the filing said.
Some observers have wondered whether the Trump administration might change course on ACICS, given its stated interest in rolling back federal regulations. But the ACICS decision, which several state attorneys general have backed in court, would be a difficult one to reverse, experts said.
Most of the 245 institutions overseen by ACICS have begun attempting to find a new accreditor, with the Accrediting Commission of Career Schools and Colleges saying in January that it expected to receive 210 applications from ACICS institutions by the end of that month.