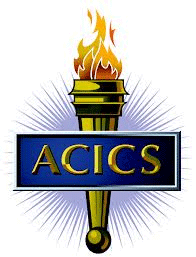 Wide Acceptance Related to the Criteria for Recognition
According to the criteria for recognition, accrediting agencies must "demonstrate that its standards, policies, procedures, and decisions to grant or deny accreditation are widely accepted in the United States by—
(a) Educators and educational institutions; and
(b) Licensing bodies, practitioners, and employers in the professional or vocational fields for which the educational institutions or programs within the agency's jurisdiction prepare their students. (34 CFR § 602.13)
Acceptance manifests itself in a variety of ways, including the participation by educators in ACICS programs, notably on-site evaluations.  ACICS has conducted more than 200 on-site evaluations in the past two years, with more than 200 unique evaluators from a variety of institutions educators, both ACICS and non-ACICS affiliated.
ACICS maintains articulation and transfer of credit agreements with institutions accredited by other accrediting agencies, which indicate acceptance by these educational institutions of ACICS as an accrediting agency, including its standards, policies, procedures and decisions.
ACICS representatives have been invited to participate in numerous higher education panel discussions, providing insights on accreditation.
Finally, ACICS is recognized by the U.S. Department of Homeland Security – Student Exchange Visitor Program as well as the U.S. Department of Veterans Affairs.
To be clear: acceptance should not be misconstrued as an "endorsement."  Agencies do not endorse each other.  This is borne out in the numerous responses from other accrediting agencies to congressional inquiries about ACICS.  Repeatedly, the agencies responded to congressional inquiries with language making clear that, in either policy or practice, they do not take positions of endorsement.
Based on these responses, it seems clear that no other accrediting agency has included endorsements as part of its narrative to demonstrate compliance with the wide acceptance criteria.  As such, it is wrong and misinformed to suggest that ACICS is out of either compliance or industry practice in its compliance with the wide acceptance requirement.