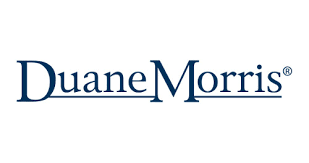 U.S. Department of Education Hosts Public Testimony Sessions for Negotiated Rulemaking Committee Revisions to Borrower Defense to Repayment and Gainful Employment Regulations
U.S. Department of Education Hosts Public Testimony Sessions for Negotiated Rulemaking Committee Revisions to Borrower Defense to Repayment and Gainful Employment Regulations
July 11, 2017
On Monday, July 10, 2017, the U.S. Department of Education hosted the first of two public testimony forums in preparation for the expected November 2017 negotiated rulemaking session on the Borrower Defense to Repayment (BDR) rule and the expected December 2017 negotiated rulemaking session on the Gainful Employment (GE) rule. The second public testimony hearing will be held on July 12, 2017, at Southern Methodist University in Dallas, Texas. The two hearings this week allow interested parties to comment on the rulemaking agenda topics suggested by the Department to date (limited to date to the GE and BDR rules), and to suggest additional agenda topics. The testimony offered on July 10, 2017, included a broad range of viewpoints, ranging from supportive to opposed to the BDR and GE rules negotiated under the previous administration and the Department's action to re-negotiate both rules. A few organizations offered comments suggesting an expansion of the negotiations to include a comprehensive review of current Title IV financial responsibility provisions, including institutional composite scores and cash management requirements. Duane Morris attorneys will continue to closely monitor and report on these new rulemaking sessions. We are also assisting clients in preparing and submitting public comments and developing positions for evaluation by the rulemaking committees.
Interested parties may still submit written comments through the Federal eRulemaking Portal. Comments should reference Docket ID ED-2017-OPE-0076 and must be submitted by 11:59 p.m. EST, July 12, 2017. The next formal opportunity for public comment will be after the issuance of a Notice of Proposed Rulemaking promulgated by the Department after the negotiations conclude.
For Further Information
If you have any questions related to these public testimony forums, the preparation of comments for submission, or the current BDR or GE regulations, please contact any of the attorneys in the Higher Education Practice Group or the attorney in the firm with whom you are regularly in contact.
Disclaimer: This Alert has been prepared and published for informational purposes only and is not offered, nor should be construed, as legal advice. For more information, please see the firm's full disclaimer.