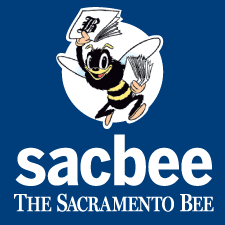 New campus targets hot healthcare jobs: Medical assistants, MRI, ultrasound imaging
MAY 14, 2017 6:00 AM
New campus targets hot healthcare jobs: Medical assistants, MRI, ultrasound imaging
And in the Sacramento area, there aren't enough well-trained graduates to fill the vacancies. Aiming to heal a "quality-skills gap," a new campus for training medical assistants, ultrasound, X-ray and MRI technnologists made its debut this week in Sacramento County. When it opens for classes in July, Gurnick Academy of Medical Arts, part of a San Mateo-based small chain, will offer certificate and two-year associate degrees.
"We're just on the cusp of being one of the top health care markets in the country, but there's a skills gap. We have 2,000 jobs (at hospitals) that aren't filled because they don't have the trained talent," said Barry Broome, president and CEO of the Greater Sacramento Economic Council, standing in the school's newly leased 16,480-square-foot space off Highway 50 and Watt Avenue.
Broome said Gurnick will help meet the need for faster, state-of-the-art training to provide skilled job applicants for Sacramento hospitals, such as Dignity, Sutter and UC Davis.
"We can't find enough well-trained people," said Anette Smith-Dohring, workforce development manager for Sutter Health in Sacramento. "With the demise of other for-profit schools, there's a quality-skills gap," she said, making it difficult for hospital employers to find well-trained diagnostic imaging graduates in the greater Sacramento region. Even with other schools providing training, she said, a new wave of older employee retirements – a so-called "silver tsunami" – means there's not enough supply to meet the hiring demand.
This week's announcement capped a two-year process to lure Gurnick to Sacramento, according to Broome. Part of that effort was ensuring partnerships with Samsung's Boston-based health division for sophisticated medical teaching tools, as well as a pipeline to Sutter, Dignity and UC Davis hospitals for externship opportunities and potential job placements.
According to the U.S. Bureau of Labor Standards, the demand for medical assistants and diagnostic imaging technologists remains strong. Employment for radiological and MRI technologists is expected to grow 9 percent through 2024, with annual median wages running between $57,450 and $68,420. For medical assistants, the job outlook is even more robust, with employment expected to grow 23 percent through 2024. Last year, the median annual wage for medical assistants was $31,540.
In California, the median annual wages are even higher: $34,530 a year for medical assistants, $76,100 for radiological technologists and $88,961 for MRI technologists.
The degrees are not cheap. A two-year associate degree for ultrasound, MRI or radiology technologist training runs $38,000 to $45,000, according to campus officials. The eight-month medical assistant certificate is about $12,000-$13,000.
There's also plenty of competition. Other private schools, like Unitek College and MTI College, offer medical assistant training. Sacramento-area community colleges, including Cosumnes River College, also have certificate programs for ultrasound technologists and medical assistants.
In recent years, some for-profit schools have been dinged or shut down for charging sky-high tuition and saddling students with thousands of dollars in debt with few job prospects. Broom said that won't be the case with Gurnick's program, due to its pipeline to waiting jobs in the Sacramento region.
He considers Gurnick's training as "complementary" to community college courses, but with faster, more-efficient training and state-of-the-art teaching tools from Samsung.
Philip Sullivan, president and CEO of NeuroLogica, Samsung's healthcare division, flew in from Boston to announce the company's collaboration with Gurnick. He said Samsung's diagnostic teaching tools, such as neonatal imaging used to view a baby's heart while still in the womb, are a next generation of new imaging systems that are faster, easier to use and cut the technician's time from 15 minutes to 1 minute.
"It's about how do we make the process simpler so people can spend more time interacting with patients, rather than with (medical) equipment," Sullivan said.
Dignity, Sutter and UC Davis hospitals already use Samsung imaging equipment, Sullivan said, so students will be trained on equipment similar to what they'd find in the workplace.
Gurnick is hiring faculty and accepting student applications for its first Sacramento school year, which starts in early July. When classes begin, it hopes to have up to 30 X-ray technologists, 20 ultrasound or MRI technologists and 20 medical assistants enrolled. By next year, it expects to have 160 students taking classes.
They will be full-time students, working either in on-campus labs or in externships with local hospitals such as Sutter, Dignity, UC Davis Medical Center and other outpatient clinics.
"The support we've had to ensure we have places for our students to go has been overwhelming," said Burke Malin, Gurnick's chief operations officer.
Students in the two-year diagnostic imaging programs are required to complete between 800 and 1,000 hours of clinical training at local hospitals or other medical facilities. "They'll have a complete lab experience so when they go into a facility, they're familiar with the equipment and protocols," Malin said.
The new medical program has a 10-year lease in an office park at 8810 Cal Center Drive. Gurnick Academy, started in San Mateo in 2004, has five Northern California campuses, including Concord, Modesto and Fresno. Its other campuses offer nursing programs and other medical assistance degrees.