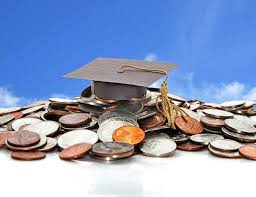 Access to Data Tool Restored for Borrowers
Student loan borrowers looking to enroll in income-driven repayment programs — or to recertify their income levels — can once again automatically transfer their tax return data into applications. The Department of Education
announced
Friday that it had restored access to the IRS data retrieval tool for those borrowers.
The IRS removed the DRT in early March in response to cybersecurity concerns. The website was a key tool for many students applying for federal financial aid as well as borrowers applying to enroll in more affordable repayment plans.
Former Federal Student Aid chief James Runcie told lawmakers last month that borrowers would be able to access the tool again by the end of May. The department expects that access for student aid applicants will be restored by Oct. 1, in time for the next federal aid cycle.
"We thank the Department of Education and IRS for working together to restore secure access to this critical tool, and for doing so without creating burdensome new requirements that would make it difficult for low-income students to use the DRT," said Diane Cheng, associate research director at the Institute for College Access and Success.
Both Democratic and Republican lawmakers have requested regular briefings from Education Secretary Betsy DeVos on progress restoring the tool as well as additional steps from the department to mitigate negative consequences of the tool's removal for students.
"I have been urging Secretary DeVos to take swift action to fix this issue and find relief for students and families — so I am pleased that the department has taken this step to help struggling student loan borrowers," said Senator Patty Murray, the ranking Democrat on the Senate education committee. "While this is a good start, more must be done, and I will continue to hold the Department of Education to their word that all students will have full access to the financial aid tool by Oct.