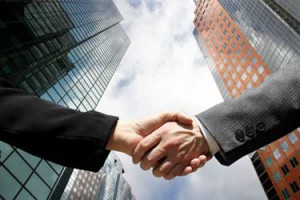 Accreditor clears path for $1.9 billion Strayer-Capella merger
Dive Brief:
The merger between Capella University's parent company, Capella Education Company, and Strayer Education Inc., the parent company of Strayer University, has been approved by the Higher Learning Commission and is expected to close on or before Aug. 1. The resulting company will be named Strategic Education Inc., according to a July 9 Security Exchange Commission filing.
The $1.9 billion deal will create one of the largest for-profit companies in the country, serving roughly 80,000 students between them. The two institutions will continue to operate as "independent and separately accredited institutions."
Strayer shareholders will own 52% of the combined stock and Capella shareholders will own 48%.
Dive Insight:
The companies say the merger will help cut overhead costs and allow them to offer more affordable degrees to students. While there was much speculation when the deal was announced in October that it was the latest sign of difficulty for the troubled for-profit industry, the move is actually far more reflective of the state of higher education in general.
Yesterday, St. Vincent's College and Sacred Heart University quietly announced the former would be merging into the latter, citing "similar missions and core values" in a press release distributed Monday. And last week, Harry L. Williams, president and CEO of the Thurgood Marshall College Fund and a former president of Delaware State University, wrote for Inside Higher Ed that more historically black institutions should consider mergers to avoid closure.
Steve Wrigley, chancellor of the University of Georgia System, which is cited nationally for its aggressive merger blueprint, said the key is to run all decisions through a "why" test and treat both missions equally. He's warned that cultural elements, like deciding on the institution's colors and mascot are more difficult than merging technical systems.
The Strayer-Capella merger, however, in which both institutional brand identities are to be maintained, is one more idea institutions may want to consider as a cost-savings measure. Consortia agreements fall short of formal mergers but offer similar benefits of shared services and cut costs. But the difficulty is in selling the idea of consolidating positions between the institutions to preserve lower costs.
Still, systems can work more closely together on procurement, faculty sharing and services offered, as Pennsylvania's university chief has suggested. Meanwhile, Houston Community College is also working to eliminate duplication and promote efficiencies between its campuses with a center of excellence model.