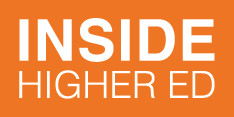 At Home, Workers Seek Alternative Credentials
Lindsay McKenzie
August 10, 2020
Interest in alternative online credentials spiked after people started working remotely this spring. Will the surge continue long-term?
When COVID-19 closed down school and college campuses in March, many children and young people were forced to start studying remotely. At the same time, interest in online training and certificate programs soared.
Several leading massive open online course providers, coding bootcamps and business schools offering non-degree credentials reported manyfold increases in web traffic, inquiries and enrollments. Though big surges took place in April and May, they quickly started to flatten for most providers. They did not, however, return to their original baseline.
Online learning leaders report that interest in both free and paid credentials is holding steady at a rate that is significantly higher than what many were seeing last year — suggesting the pandemic and subsequent economic downturn may have a lasting counter-cyclical impact on online enrollment.
These new online learners are a mixture of recent college graduates looking to boost their résumés, current or prospective college students trying to get ahead, furloughed or laid-off workers looking to pivot to new careers, and people with stable jobs who are now working from home. Many are taking courses related to business, technology, and public health.