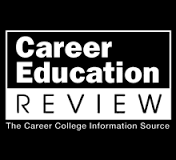 Bellus Academy Provides Complimentary Haircuts to Military Members, Spouses and Veterans on May 28
Jenny
May 21, 2021
In recognition of Military Appreciation Month, Bellus Academy is honoring those who serve with complimentary haircuts on Friday, May 28. Services will be offered to active military members, veterans and their spouses at Bellus Academy salons in California and Kansas.
"With our headquarters campus located near major military bases, we are reminded continually of the selfless service our nation's military members live out in their vocation, said Lynelle Lynch, owner of Bellus Academy. She noted that Bellus Academy has equipped a number of veterans for careers in the professional beauty and barbering sectors. A recent graduate who served two tours in the Marines served as an ambassador for Bellus Academy speaking to workforce development groups about the opportunities that beauty presents as a career path.
Bellus Academy will also provide services to spouses of military members. Complimentary services are available by appointment.