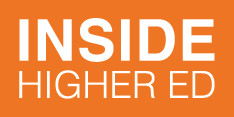 Biden Rejects $50,000 Loan Forgiveness
Kery Murakami
February 18, 2021
President says his plan to support free public higher education will make a difference to future students.
Top Senate Democrats and progressive groups continued to press President Biden on Wednesday to use his executive powers to wipe away up to $50,000 from the debts of all student borrowers — after Biden said for the first time he has no intention of doing so.
Biden addressed the debate over canceling student loans in the strongest terms yet during a town hall meeting sponsored by CNN Tuesday night.
Asked by a member of the audience to make that level of debt relief happen, as Senate Majority Leader Chuck Schumer and Democratic senator Elizabeth Warren have called on him to do, Biden replied, "I will not make that happen."