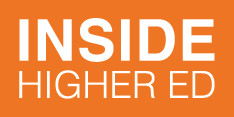 California community colleges seek to rebrand CTE as state kicks in new money
Helping Career Education Become a First Choice
California's community colleges seek to rebrand career and technical education amid a broad state push that includes $200 million more in annual funding.
  California wants to eliminate the lingering stigma about career and technical education with a rebranding campaign that also seeks to compete with for-profit colleges on marketing.
The $6 million rebranding effort kicks off at California's capitol later this month. It's related to a broader push to expand and improve career and technical programs at California's large community college system, which enrolls 2.1 million students at 114 colleges.
The state has put real money behind the expansion, with a $200 million annual recurring investment that California's Legislature approved last year. The overall goal is to train and place one million workers in middle-skills jobs, meaning ones requiring a college credential but not a four-year degree.
"In our travels around California, we heard loud and clear about the need for more skilled workers," Van Ton-Quinlivan, the system's vice chancellor for work force and economic development, said in a written statement last year when the funding was approved. "Enhancing career technical education and work force training to meet the demands of our regional economies and the statewide labor market will benefit students, communities and the entire state."
The project is multifaceted, with curriculum revisions, faculty hires, bulked-up career planning and supports for students. It includes a focus on tighter partnerships between colleges, employers and work force boards, with an eye toward ensuring that the programs prepare students for well-paying jobs.
For example, in a move that might surprise observers who are accustomed to California's robust bureaucracies, the system now allows curriculum approvals for career and technical programs to occur at the local rather than the state level.
Ton-Quinlivan called the change a "significant deregulation," adding that "basically it's local authority now."
Likewise, the system has created better data tools on student outcomes and regional labor markets. Featured high-growth professions for the career and technical education push include advanced manufacturing, health, renewable energy and information and communication technologies.
California is ahead of the curve with its approach to doing more and better career education, said Bryan Wilson, state policy director for the National Skills Coalition.
For example, Wilson praised the state for making sure local work force boards get a say in how the new funding is being used, a move he said is highly unusual.
"Not all community colleges welcome work force boards weighing in on their planning," he said.
Wilson also said the data component of the campaign is particularly strong. Alisha Hyslop, director for public policy for the Association for Career & Technical Education, agreed with Wilson.
"California has been a leader on that front," she said.
'Second-Class Option' No More
Despite the strong demand among employers and growing interest from policy makers, career and technical education remains a tough sell for many prospective students.
Ton-Quinlivan cited a broad perception that the pathway is a "second-class option for students." Part of the problem, she and other experts say, is outdated notions about the jobs being dirty and low paying.
In reality, many CTE professions pay well and are highly technical. Labor market data from the system show, for example, that radiologic technologists in the Sacramento area have a median annual wage of $90,000. Telecommunications equipment installers in Sacramento earn a median of $62,000, while web developers make $75,000.
The new marketing campaign seeks to get the word out about how CTE can pay off for students.
Last year the system conducted qualitative research to get a sense of what current and prospective students think about career education and employment options. They found that a lack of knowledge is the biggest barrier to enrollment.
While overall awareness of the term "CTE" was fairly high, the research showed that specific understanding of what it refers to was very low.
For example, 30 percent of students who were currently enrolled in career and technical programs had heard about CTE but said they didn't know anything about it. Another 16 percent said they'd never heard the term. Awareness was even lower among prospective students.
"The marketing of career and technical education is a huge issue," said Wilson. "It doesn't have enough currency with student and parents."
California's research also found that the T in CTE is problematic.
"The word 'technical' is a bit limiting to students," Ton-Quinlivan said. "It really doesn't communicate the range of these options."
The $6 million marketing campaign seeks to clear up the confusion with web videos and paid advertising, which begin this month. In addition to helping to better define and raise awareness about career education for students, the system said the push seeks to build support among business and union leaders for the community college programs.
Hyslop applauded California for trying to change public perceptions about CTE.
"People think very favorably when they understand what it is," she said. "Not enough people understand the opportunities."