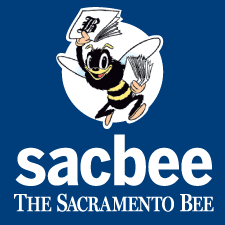 California promises free community college tuition, but how will it pay | The Sacramento Bee
California promises free community college tuition, but how will it pay?
Weeks after Gov. Jerry Brown signed AB 19, which waives fees for first-time freshmen at California community colleges, officials in the Los Rios Community College District are wondering where the money will come to pay for the tuition breaks.
AB 19, authored by Assemblyman Miguel Santiago (D-Los Angeles), would expand upon the current Board of Governors' fee waiver for low-income students, recently renamed the California Promise Grant. The new grant would waive the first year of fees for all first-time, full-time students attending a California community college, regardless of need.
National educational advocates like the College Promise Campaign celebrated the bill's passage as a step toward their ultimate goal of free college education in the United States – a movement that experienced a surge in popularity during the 2016 presidential campaign of Sen. Bernie Sanders, I-Vt.
"By signing the California Promise bill into law, Gov. Jerry Brown is providing much-needed support for the state's estimated 2.1 million community college students," said College Promise Campaign director Martha Kanter in an emailed statement. "Now more students in the Golden State who believed higher education was beyond their means will pursue college."
Implementation of the program is still contingent, however, on securing funds – one of the reasons that Gov. Brown's own Department of Finance opposed AB 19.
Proponents are hopeful that the governor's 2018-19 budget will include funding to cover the cost.
Los Rios supported the bill, but spokesman Gabe Ross recently expressed concern that money could wind up being diverted from the district's general operating funds.
"As is always the case, the devil's in the details," Ross said. "Our position was one of support, but we want to make sure that we're not robbing Peter to pay Paul."
Ross said he was optimistic, nonetheless, about the bill's potential to remove barriers to education.
While Ross said that an estimated two-thirds of Los Rios students qualify for the current Board of Governors fee waiver, many are unaware of its existence until they've already enrolled in college – or simply don't apply. Expanding and renaming the fee waiver could prove to be a valuable marketing tool for colleges, Ross said.
"From a young age, it sends the message that cost will not be a barrier for a college education," Ross said.
The idea that students will be more likely to pursue a college education with the assurance of a fee waiver is one that resonates with Brian Robinson, the dean of the Rancho Cordova Center of Folsom Lake College.
Two years ago, Folsom Lake College began a partnership with the city of Rancho Cordova to provide a fee waiver for residents who were recent high school graduates. Funding comes from a half-cent sales tax levied by the city. The program, still in its first cohort of students, is overwhelmingly popular, Robinson said, and student success rates are up as well.
"It's really preliminary, but the students (in the promise program) are staying in classes at higher rates than a typical first-time, full-time student," Robinson said.
Robinson attributed this to a unique aspect of the Folsom Lake College Promise Program: If students who qualify for the program also qualify for the traditional BOG fee waiver, they may use the extra money to cover additional expenses like textbooks and supplies, meaning they may be better prepared for class than some of their peers.
Scott Crow, the spokesman for American River College, said these other financial barriers must be part of the conversation of college affordability. Tuition at a California Community College for California residents currently costs about $1,100 per year – but that's far from the only cost.
"Tuition isn't always the barrier for students. It's something like textbooks, or transportation," Crow said. "Students might be eligible for the fee waiver, but there are other financial issues that come into play."
Although it is still unclear whether AB 19 will allow colleges to use funds for student's textbooks and supplies, Robinson said the Folsom Lake College program will remain in place to provide support for students.
Robinson attributed much of the success of the Folsom Lake College Promise Program to its visibility and simplicity. Robinson expects that AB 19 will have a similar effect on the statewide level. "As it blips people's consciousness that 'Oh, this program is out there,' those who were kind of on-the-fence about going to college, it kind of sways them to take the plunge and start taking classes," Robinson said.
While Ross said he expects to see some gains in enrollment in the semesters following implementation of the program, he believes its true success may not be immediately measurable.
"It's more likely that you'll see the fruits of this down the road when generations of young students have come through a K-12 education recognizing that if they want to go to college, there's a free college experience waiting for them," Ross said.