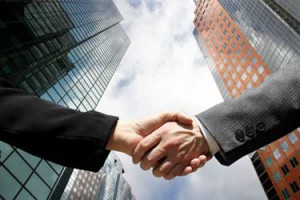 Capella and Strayer Complete Merger, Shares Soar Nearly 12 Percent on Strong Q2 Results
by Evan Ramstad
Capella Education Co. and Strayer Education Inc. closed their merger Wednesday and, in their last results as separate entities, reported strong growth this spring, with Capella's new enrollment rising at its fastest pace in eight years.
The performance sent shares of the combined firm, which was renamed Strategic Education Inc., soaring 12 percent.
The deal, which valued Minneapolis-based Capella at about $1.2 billion, brought together two of the country's largest for-profit education providers with different histories and few overlapping operations.
Strayer, a Virginia-based company with roots that stretch back 125 years, is chiefly known for its business-degree programs and mainly serves working adults who are finishing their undergraduate studies. Capella started in 1993 and mainly provides graduate-level professional degrees delivered online through Capella University.
The combined firm will continue to operate the two education services separately. The two firms' nondegree programs, including ventures such as software coding schools, will operated as a third business segment.
Karl McDonnell, the Strayer leader who became chief executive of the combined firm, noted that the stronger-than-expected enrollment figures in the April-to-June period happened even as many people at Strayer and Capella were simultaneously working on integrating the companies.
Strayer's enrollment rose 8 percent to 46,868 in the April-to-June period, while Capella University reported an enrollment gain of 0.5 percent to 37,786. New student enrollment was up 7 percent at Strayer and nearly 15 percent at Capella.
"Capella's 15 percent year-over-year increase in new student enrollment is the strongest performance in more than three years and it's the second strongest in more than 10 years," McDonnell said.
FlexPath, a system at Capella that gives students more control over the sequence of courses and degree programs, is now used by nearly one-fourth of its students.
Capella's net profit rose nearly 10 percent to $11.8 million during the quarter. Revenue grew 1.8 percent to $111.6 million. Strayer's profit fell in half to $5.2 million as the company recorded one-time costs related to the merger. Its revenue grew 1.7 percent to $114.7 million.
Strayer, which has a physical campus in several dozen cities in 15 states and the District of Columbia, opened a new location in Macon, Ga., during the period and plans to open two or three more before the end of the year.
Strayer and Capella announced plans to merge in October but had to clear approvals with shareholders, federal regulators and the agencies that accredit their universities. With the companies nearly equal in size and market value, the deal was staged as stock-for-stock merger with Capella shareholders receiving 0.875 shares of Strayer stock for each share of Capella stock.
Based on the Tuesday closing price, the deal valued Capella shares about $104 each and the overall company about $1.2 billion. When the deal was first announced nearly 10 months ago, Capella had a market value of around $765 million.
The rise in education company share prices this year in part reflects a shift in investor perceptions, which have long viewed them as performing better in an economic downturn, when they are sought out by workers trying to adapt to changing demands. But the strong economy is also proving to attract workers to invest in learning new skills because they see an opportunity for a payoff from spending on the courses and credentials.
"My belief is, within certain bands, we're a cyclical," McDonnell said, meaning that the company's performance matches the economy rather than running counter to it. "Now, we're the beneficiaries of a much stronger, or healthier, economy."
McDonnell also said the combined company should be able to cut $5 million to $7 million in joint expenses by the end of the year, with another $30 million to $40 million saved in 2019.
Strategic Education will have its headquarters at Strayer's home base in Herndon, Va., but will continue to have a sizable presence in Minneapolis, where Capella University will remain based. The IT operations of the combined firm will also be located in Minneapolis.
Capella Tower, the 56-story skyscraper that is home to Capella University and its parent firm, will keep the Capella name. The tower, built in 1992, is the newest of the three buildings in Minneapolis, including IDS Center and Wells Fargo Center, that are more than 50 stories tall.