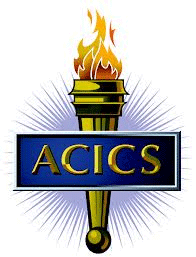 Continued Agency Recognition for ACICS
Senior Department Official Recommends Continued Agency Recognition for ACICS
ACICS Compliant with 19 of 21 Criteria with 12 Months to Demonstrate Compliance with Two Criteria
On September 28, the Senior Department Official (SDO) at the U.S. Department of Education released a detailed decision determining that the Accrediting Council for Independent Colleges and Schools (ACICS) is in compliance with 19 of the 21 federal recognition criteria currently applicable to accrediting agencies (34 CFR Part 602). Furthermore, the SDO determined that "ACICS was likely in compliance with many of these criteria in 2016 at the time of the Secretary's Decision" in 2016 that revoked ACICS recognition.
Regarding the two areas where the SDO states that ACICS has not demonstrated full compliance – "competency of the representatives" and "conflict of interest" – the SDO recommends that ACICS be granted 12 months to demonstrate compliance. The SDO further stated that ACICS is likely to achieve compliance with these two criteria in the next 12 months. The Secretary of Education must now review the SDO decision and make a final determination on ACICS recognized status.
Michelle Edwards, ACICS President, issued the following statement in response to the Department's decision:
"It has been a long and winding road since we filed our 2016 petition for continued recognition. We have long believed that ACICS met accreditation criteria as established by the Department and had the ability to remedy any deficiencies noted by the Department. We understand the agency's need to be extremely thorough in its evaluation of our compliance. We appreciate the SDO's very thoughtful and detailed review of the voluminous supporting materials that the agency provided in response to the Secretary's April 2018 Order.
In the past two years, ACICS has implemented significant reforms designed to address concerns, strengthen the accreditation process and, ultimately, enhance our ability to hold schools accountable for meaningful student outcomes.  These efforts will continue in force as we improve and evolve our processes to ensure we not only remain in compliance with current federal requirements, but also foster an environment of rigorous quality and continuous improvement, both at ACICS and our accredited schools."
Michelle Edwards
President and CEO
Accrediting Council for Independent Colleges and Schools