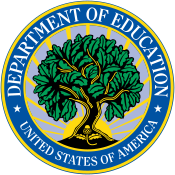 Cutting Oversight of Accreditation Will Spur Innovation, Says Education Dept. Critics Say Not So Fast.
By Eric Kelderman 
January 07, 2019
The federal law governing much of higher education is some five years past its expiration date, with little chance that Congress will reauthorize it before the 2020 elections. Instead, the U.S. Department of Education has begun a broad regulatory overhaul to reshape core issues under the statute, known as the Higher Education Act.
On Monday the department released its recommendations for major changes in the rules regarding accreditation and how colleges qualify for federal financial aid. Approval by a federally recognized accrediting agency is a key condition for colleges to receive federal student-aid dollars — the lifeblood of most colleges.
Possible rule changes also include lowering requirements for colleges to operate (continue reading…)