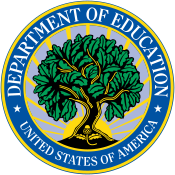 Democratic Take on the Higher Education Act
By Andrew Kreighbaum
Senator Patty Murray said Thursday that an overhaul of the Higher Education Act should tackle college affordability directly by addressing state investment in public colleges and boosting federal spending on need-based aid programs like Pell Grants.
Murray, the ranking Democrat on the U.S. Senate's education committee, argued that even when college students receive federal grant aid, it covers a diminishing proportion of the total cost of college — meaning more low-income and minority students in particular are forced to take out student loans.
"Everyone who wants to go to college — whether it's a two- or four-year degree — should have the choice to do so and shouldn't be saddled with debt as a result," she said.
Murray was speaking at the Center for American Progress, where she laid out her broad goals for reauthorizing the federal higher ed law. Her speech was partially in response to… (continue reading)