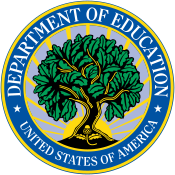 DeVos Gets Another Chance on Obama Loan Rule
by Andrew Kreighbaum
The Department of Education has until Oct. 12 to offer a stronger justification for delaying an Obama-era student loan rule issued to help defrauded borrowers. If it can't do so, the rule will take effect, a federal judge said Monday.
U.S. District Court Judge Randolph Moss ruled earlier this month that Education Secretary Betsy DeVos unlawfully delayed the rule, known as borrower defense, because the decision did not include an adequate rationale. After the delay, consumer groups and Democratic attorneys general sued the department.
DeVos in July issued an overhaul of the rule with tougher standards for defrauded borrowers to get loan forgiveness. Moss's ruling could mean the department must carry out requirements of the much more generous Obama borrower-defense regulations until the expected effective date of the DeVos rule next year.