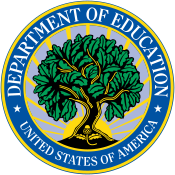 DeVos Gives New Life to Controversial Accreditor of For-Profit Colleges
By Andy Thomason
Updated (11/21/2018, 1:25 p.m.) with a comment from Liz Hill, a spokeswoman for the Education Department.
The U.S. Education Department has reportedly restored federal recognition to the Accrediting Council for Independent Colleges and Schools, the controversial accreditor of for-profit colleges that saw its recognition revoked under the Obama administration.
The decision, reported by The Washington Post, has been largely expected ever since the department in September wrote in a letter to the agency, known as Acics, that it was in violation of only two criteria necessary for recognition and should be given a year to come into compliance.
The Post reported that re would be informed on Wednesday of the decision.
In a written statement, Liz Hill, the department's press secretary, confirmed that Acics would be granted "continued recognition" on the condition that it submit compliance reports related to the two criteria, and that it also submit "annual monitoring reports" on four other criteria.
The council's recognition was revoked during the Obama administration, which faulted the accreditor for what it called insufficient oversight of for-profit institutions like Corinthian Colleges Inc., which closed in 2015, and ITT Educational Services Inc. But a federal judge ruled this year that the Obama-era department had acted too hastily in revoking that recognition, and the department, now led by Betsy DeVos, has faulted its staff members as well as the federal advisory panel on accreditation as it sought to soften the blow to Acics.
Consumer advocates have criticized the department for its efforts to restore Acics' recognition.