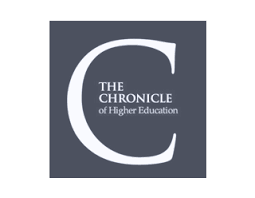 DeVos Withdraws Obama-Era Memos Focused on Improving Loan Servicing
The Chronicle of Higher Education
April 11, 2017 by Adam Harris
Education Secretary Betsy DeVos on Tuesday withdrew three memos, issued during President Barack Obama's administration, that had been focused on streamlining the student-loan-servicing industry and improving customer service for borrowers.
Ms. DeVos described the move in a letter to James W. Runcie, chief operating officer of the Education Department's Office of Federal Student Aid.
The three memos, issued by John B. King Jr., a former secretary of education, and Ted Mitchell, a former under secretary, sought to make a series of specific changes to improve student-loan servicing for borrowers. They were part of the Obama-era Education Department's efforts to revamp the servicing industry, in part by laying out new requirements for the businesses that seek government contracts. The changes included efforts to improve communication between servicers and borrowers, giving servicers economic incentives to aid borrowers, and expectations regarding the transparency of data related to the servicing industry.
In her letter, Ms. DeVos said the department's procurement process for the servicing industry had been "subjected to a myriad of moving deadlines, changing requirements, and a lack of consistent objectives." She said she was withdrawing the previous guidance documents to "negate any impediment, ambiguity, or inconsistency" in the department's approach to "cost-efficient and effective" loan servicing.