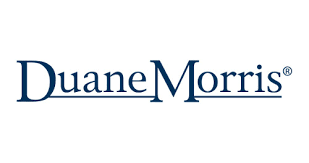 Duane Morris LLP – Cosmetology Schools File Suit Against Department of Education over Gainful Employment Rule
Cosmetology Schools File Suit Against Department of Education over Gainful Employment Rule
February 10, 2017
WASHINGTON, D.C., February 10, 2017 — The American Association of Cosmetology Schools (AACS), the largest trade group in its industry, today filed suit against the U.S. Department of Education. AACS is seeking relief from regulations of the U.S. Secretary of Education that threaten the well-being of many of its 750 constituent schools and the education and employment of untold thousands of current and future cosmetology students.
AACS has argued for years that the so-called Gainful Employment regulation—a rule that measures educational programs by graduate debt relative to income—is flawed in its construction, in that it undercounts cosmetology graduates' income, resulting in erroneous failing results. The problem with the regulation, as the complaint filed today points out, is that—like many self-employed workers who rely significantly on gratuities and are paid in cash—it is likely that cosmetologists quite simply underreport their incomes.
The federal Internal Revenue Service is aware of this phenomenon, and even has a name for it—"the tax gap."  But the Education Department has failed to take account of this tax gap as it impacts cosmetology programs for the purpose of this regulation, AACS' lawyers note.
This means that the debt the students face only seems to be disproportionate to their actual earning power. In reality, most of these thousands of alumni are earning good incomes all over the country and are coping quite successfully with the debt they accrue learning their trade at AACS schools, as evidenced by low student loan default rates.
AACS is being represented by Edward Cramp, Robert Shapiro and Drew Dorner of international law firm Duane Morris LLP. Cramp also acts as outside general counsel to the AACS.
"A provision that is supposed to protect our students in fact hurts them badly," said Adam Nelson, executive director of the AACS. "We are proud that our graduates, many of whom were the first in their families to attend any kind of post-high school education, are quite often joining the middle class, establishing themselves in new beauty businesses, and raising families and supporting themselves at a very good income level over long-lasting careers. The effect of these regulations will be to injure the very schools that have meant success for many young American beauty professionals and hold promise out for many in the future. We trust that the Department of Education did not mean to create this crisis and we hope that under new leadership, they will remedy this flaw, or that the court will address our grievance," Nelson added.
The regulation in question was developed and enforced by the previous administration, but has not been changed or addressed by the new Trump administration. The complaint was filed Friday in the United States District Court for the District of Columbia and is formally called American Association of Cosmetology Schools, v. Elisabeth DeVos, Secretary of Education.
"We would have preferred to work this out in a fair and equitable manner in any other forum," Cramp said.  "Unfortunately, our schools are nearing a crisis point, and we were forced to sue, to protect these schools from this untenable federal regulation as it applies to this sector of higher education."
Interviews are available with Edward Cramp through the contact above.
About AACS
AACS was founded in 1924 as a Non-Profit Educational Association to bring together all facets of the cosmetology industry (students, individuals, teachers, and suppliers); to further the education of Cosmetology Arts & Sciences; and to represent the interests of cosmetology institutions and students before Congress, the U.S. Department of Education, and state legislatures.
The purpose of the Association is to keep members abreast of changes in federal and state laws and regulations, provide the membership with educational services, to promote the welfare of cosmetology education in the United States, to establish a unity of spirit and understanding among institutions and their instructional staff in pursuing these goals and resolving the problems related to post-secondary cosmetology education.
About Duane Morris LLP
Duane Morris LLP provides innovative solutions to today's multifaceted legal and business challenges through the collegial and collaborative culture of its more than 750 attorneys in offices across the United States and internationally. The firm represents a broad array of clients, spanning all major practices and industries.