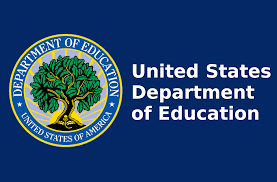 Education Department's 'regulatory relief' panel offers early look at its work
Early Report on 'Regulatory Relief'
Education Department offers glimpse at its efforts to ease burden of federal rules and asks for suggestions of which to end.
 The U.S. Department of Education on Thursday offered a first glimpse at how it is carrying out the Trump administration's push to ease federal regulations — and asked for advice on what rules it should eliminate.
In February President Trump signed an executive order "seeking to alleviate unnecessary regulatory burdens placed on the American people" by calling for federal agencies, including the Education Department, to create "regulatory reform" task forces. Those committees will evaluate existing regulations and then make recommendations about which ones to repeal, replace or modify. The order gives priority to curbing regulations that are seen as outdated, unnecessary, ineffective, costly, inconsistent or that inhibit job creation.
The department's task force issued its first progress report Thursday. While few decisions have been made so far, the 66-page document describes the next steps in the process. It also cites the administration's previously announced move to hit pause on two "burdensome" regulations: the borrower-defense and gainful-employment rules. The new task force said the looming rule-making process for those rules will be "arduous" and require significant resources and oversight from the department.
This fall the department plans to meet with higher education associations to discuss "regulatory relief," the task force said.
It cited likely meetings with the American Council on Education, historically black colleges and universities, and financial aid administrators. As Politico has reported, Betsy DeVos, the education secretary, recently told U.S. senators that the agency is relying in part on a report calling for less regulation of higher education that Senator Lamar Alexander, the Tennessee Republican who leads the Senate's education committee, released in 2015 with help from ACE and a group of college leaders.
Also this week, the department published a request for public suggestions on regulations to be eliminated or pared back.
"The regulatory reform task force has been hard at work over the last few months cataloging over 150 regulations and more than 1,700 pieces of policy guidance on the books at the Department of Education," DeVos said in a written statement. "As their work continues, they have been tasked with providing recommendations on which regulations to repeal, modify or keep in an effort to ensure those that remain adequately protect students while giving states, institutions, teachers, parents and students the flexibility needed to improve student achievement."
The progress report lists 15 department staff members who are on the task force, including both political appointees and career officials. Robert Eitel, a lawyer who worked for a for-profit college company before joining the department, is leading the group. Eitel has recused himself from matters relating to gainful employment.
Relatively few decisions have been made by the task force on the 154 regulations listed in the report. However, the report calls for a partial modification to the Family Educational Rights and Privacy Act, a federal law that seeks to protect students' educational records. The report said FERPA needs updates to reflect changes made by Congress in recent years, as well as to "clarify provisions to reflect developments in the nature and use of education technology."
Eitel also is co-chair of a department steering committee that will make recommendations about possibly reorganizing the agency. As with the regulation reform task force, that group was formed in response to a Trump executive order.
It's unclear what role, if any, a possible group of 15 college presidents might play in advising the administration on regulatory issues. Jerry Falwell Jr., Liberty University's president and a Trump ally, in January said he would be leading a presidential task force on higher education. He said at the time that he was interested in working to limit micromanagement of colleges and accreditors by the department.
However, as Politico first reported this month, that task force has not been created. Falwell said he will instead be part of a White House-convened group of 15 college presidents that will address education issues. Previous administrations also have brought together advisory groups of college leaders.