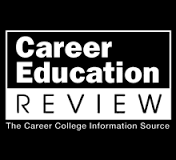 First-Ever Local Giving Day: San Diego Gives To Take Place September 9
Jenny
September 8, 2021
24-Hour Fundraiser Shines Light on Community Nonprofits like The San Marcos Promise
San Diego, Calif. (September 8, 2021) – On Thursday, September 9, San Diego will host its first-ever, local giving day called San Diego Gives. The goal is to raise money for and shine a light on the work of nonprofits in the community – nonprofits including The San Marcos Promise (TSMP.) Based in San Marcos, TSMP is dedicated to guiding and supporting students on their journeys to college or university and into the workforce. To help fulfill the mission, the organization has developed partnerships with many community leaders, including Pima Medical Institute.
The area's first-of-its kind public/private partnership has provided two, full-time Education Coordinators to the school district. Rogelio "Roy" Huerta and Amanda Yantzer, are employed officially by Pima Medical Institute, and work year-round with high school students throughout the San Marcos Unified School District, adding their support to an already busy team of school counselors.
The team helps students discover and cultivate their interests and strengths, connect to compatible career paths, develop financial literacy skills, prepare for college and career and build life skills. All students can access support at any time, via in-person or virtual appointments. That way, no student is excluded from this critical training due to access barriers.