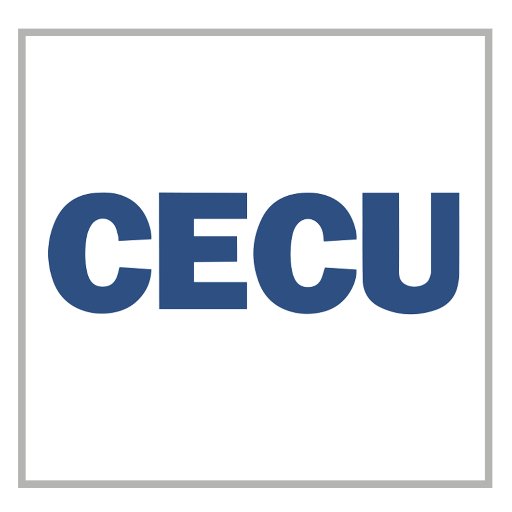 For-Profit Colleges Find Few Reasons to Lobby a Friendlier Education Dept.
The Chronicle of Higher Education
For-Profit Colleges Find Few Reasons to Lobby a Friendlier Education Dept.
Some of the nation's largest for-profit colleges have pulled back on their lobbying at the U.S. Department of Education and on Capitol Hill compared with previous years, according to figures compiled by the Center for Responsive Politics. The center is a Washington-based research group that tracks the effects of money and lobbying on elections and public policy.
While the department is seen as far friendlier to the for-profit sector of higher education than it was under the Obama administration, there are two other big reasons that the companies are spending less time and money advocating there: Many of the Education Department's top political appointments still remain unfilled, and little higher-education policy or legislation is being formulated.
"In short, while many of our core issues remain unchanged, we're spending less because Congress isn't taking up many of these issues, and the new administration is still staffing up," said Brian Muys, associate vice president for public relations at American Public University System, a proprietary college that enrolls  more than 52,000 students in its online degree programs.
At the same time, the companies may have less need to press their issues on an agency more willing to listen to them. And Congress has taken up very little legislation affecting colleges; a reauthorization of the Higher Education Act seems unlikely anytime in the near future.
American Public has spent nearly $328,000 for the first half of 2017, according to four reports that list the company's meetings with department officials. Those disclosures detail discussions involving issues related to the reauthorization of the Higher Education Act and regulations that proprietary colleges have opposed. The figures are far less than half of the nearly $809,000 it spent in 2016, and include amounts spent lobbying other federal agencies and members of Congress.
A Sympathetic Administration
Three other companies that run for-profit colleges are among the top 10 groups that have listed the Education Department most frequently in their lobbying disclosures, according to the center's data. Those include the Apollo Education Group, Adtalem Global Education (formerly DeVry) and Laureate International Universities. Through spokespeople, Apollo and Adtalem declined to comment for this story. Laureate did not respond to a request for comment.
Among the operators of for-profit colleges, Apollo has spent the most, with $640,000 on lobbying for the first half of 2017, compared with a total $1,350,000 for the previous year. Adtalem spent $231,000 in 2017 compared with $422,000 in 2016; Laureate reports spending $128,000 this year and $280,000 last year.
While those figures represent only a modest decline, other figures from the center show a broader decline in lobbying at the department. The center reports that 90 fewer clients are lobbying the department in 2017, a figure that is unlikely to rise significantly in the remainder of the calendar year, said Sarah Bryner, research director at the center.
Trace Urdan, an independent financial analyst who studies the for-profit-college industry, said such companies may be lobbying less because they feel the department is already attuned to their concerns. "The perceived need for representation is lower because of the sense that the administration is more sympathetic," he said in an email.
"We're spending less because Congress isn't taking up many of these issues, and the new administration is still staffing up."
People with strong ties to for-profit colleges have been among the small group appointed so far to serve in the Education Department, including Robert S. Eitel, a former official with the for-profit college company Bridgepoint Education Inc., who is now a special assistant to Education Secretary Betsy DeVos.Taylor Hansen, a former adviser to the education secretary, had been a lobbyist for an association of for-profit colleges and is the son of Bill Hansen, the head of USA Funds, a student-loan guarantee agency that has recently branched out into other career-education projects. Mr. Hansen resigned his position at the department in March, shortly after the government announced it would reverse an Obama-administration regulation that limited fees charged by guarantee agencies. The department had, by then, also delayed a key deadline for the gainful-employment rule, which Mr. Hansen had lobbied against as a representative of the Association of Private Sector Career Colleges, the main trade group for the for-profit sector (and now called the Career Education Colleges and Universities), according to a letter from U.S. Sen. Elizabeth Warren, Democrat of Massachusetts.
Steve Gunderson, president and chief executive of Career Education Colleges and Universities, said the current administration is definitely more welcoming to his members than was the previous administration. "The right words are that we have an administration that is trying to deal with everyone on a fair and equal basis," he said.
The few policy changes the department has undertaken so far include moves that could be very favorable to proprietary colleges, including rolling back the gainful-employment rule, which requires programs at such colleges to show that their graduates earn enough to repay student loans. Another regulation the department plans to revisit is the borrower defense-to-repayment rule, which was meant to create a simpler process for forgiving the student loans of those defrauded by their colleges or programs.
While proprietary colleges may not be lobbying as much as in previous years, the department may find other ways to engage the sector, such as giving them more representation at the forthcoming negotiated rule-making sessions, said Terry W. Hartle, senior vice president in the divisions of government and public affairs at the American Council on Education.That doesn't mean the department will give for-profit colleges everything they want, he said, "but they will have more of an opportunity to make their case."
The longer-term problem for the department is not whether groups and companies have a chance to be heard by department officials, said Mr. Hartle, but whether there are enough people at the department to handle the regulatory demands: "It's actually the subcabinet people that make the agencies run."