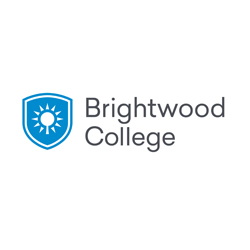 Former employees sue parent company of defunct Brightwood College as students seek answers
SAN DIEGO (KGTV) — A group of Brightwood employees have sued the for-profit's parent company, alleging they did not receive the legally required 60-days notice before the school abruptly shut down Wednesday.
The suit, filed in Delaware, location of Educational Corporation of America, says the company violated the Worker Adjustment and Retraining Notification Act. In California, failing to do so requires back pay, medical expenses, and a civil penalty of $500 a day.
Brightwood shut down Wednesday after it lost an accreditation, amid strict new requirements from the Department of Education.
RELATED:
"We are assessing what the next step of the company is going to be, many believe there is going to be a bankruptcy filing," said Jack Raisner, the attorney representing the former workers.
Meanwhile, students in San Diego are still seeking answers as to what's next.
They came to the Brightwood campus on Balboa Avenue en masse on Friday for an impromptu meeting with at least one administrator and officials from two visiting colleges. Media was not allowed in.
"It sounds credible, but again it's still all in the works," said Brian Wentz, a licensed vocational nursing student. "We still need to meet with the financial advisers and feel what's going on, how everything's going to transfer, it's still pretty new to all of us."
Under state law, the students are entitled to request a transfer and/or tuition reimbursement, the latter could require giving up credits already earned.