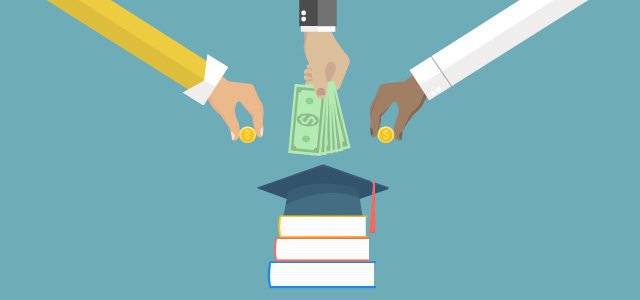 Gainful Employment Electronic Announcement #121 – Additional Guidance on Completing the 2019 GE Disclosure Template
Posted Date: June 7, 2019
| | |
| --- | --- |
| Author: | Federal Student Aid |
Subject: Gainful Employment Electronic Announcement #121 – Additional Guidance on Completing the 2019 GE Disclosure Template
The purpose of this Electronic Announcement is to provide answers to some common questions regarding the 2019 Gainful Employment Disclosure Template (GEDT).
Students to Include in Median Debt Calculation
One of the simplifications made to the 2019 GE Disclosure Template (GEDT) was the elimination of staggered completion cohorts based on program length and student start year. This year schools can simply base median debt calculations on Title IV students who completed the program within 100% of normal time during the most recently completed award year (2017-2018).
To accommodate concerns raised that this change might involve overly burdensome reprogramming in some data systems, we are adding the option to use last year's method of calculation with the start years advanced forward one year. This method of calculation involves looking at the start year, not the completion year, and looking at the Title IV students who first began during the given award year and then proceeded to complete within 100% of normal time. Note that depending on what point during the school year varying students began and the pace at which they completed, if you calculate based on start year, it is possible for your on-time completers to have differing completion years.
Programs with Fewer Than Ten Completers or New Programs
The GE disclosures must be posted for all Title IV eligible programs. Even if a program is too new to have any completers for the median debt question, other program information such as program costs can be valuable for prospective and continuing students. For programs that are too small or too new to have 10 on-time completers who received Title IV aid, schools should not list a median debt amount. Instead, they should use similar language to what the GE Disclosure Template filled in last year: "Fewer than 10 students completed this program within normal time. This number has been withheld to preserve the confidentiality of the students."
School Logos and Additional Information
Schools are permitted to add a school logo and/or provide additional information on the same webpage as the GEDT as long as all required GEDT elements are present and meet any state requirements for accessibility. All mandatory elements must be displayed in a manner that is prominent, readily accessible, clear, conspicuous, and direct.
Posting Format
The text-based GE Disclosure Template was designed to reduce burden to schools by being easily adapted to varying websites. Schools must use the content and phrasing from the GE Disclosure Template contained in the Word document, but it does not need to be in Word format. Schools may use HTML, PDF, an attached Word document, or any other format that works with their web platform so long as the content meets State requirements for accessibility and meets the regulatory requirements to have the information displayed in a manner that is prominent, readily accessible, clear, conspicuous, and direct.
Link to the College Scorecard
The link to the College Scorecard and use of the introductory language as phrased are both mandatory, even if a school or program is not currently listed on the College Scorecard. The College Scorecard has recently been expanded and we anticipate expanding it further in the future.
GE Disclosure Template Location
The 2019 GE Disclosure Template is available on the following web page:
https://www2.ed.gov/about/offices/list/ope/ge-template.html
Contact Information
For any policy questions about the gainful employment disclosure requirements, please submit questions to the GE Questions mailbox at GE-Questions@ed.gov.